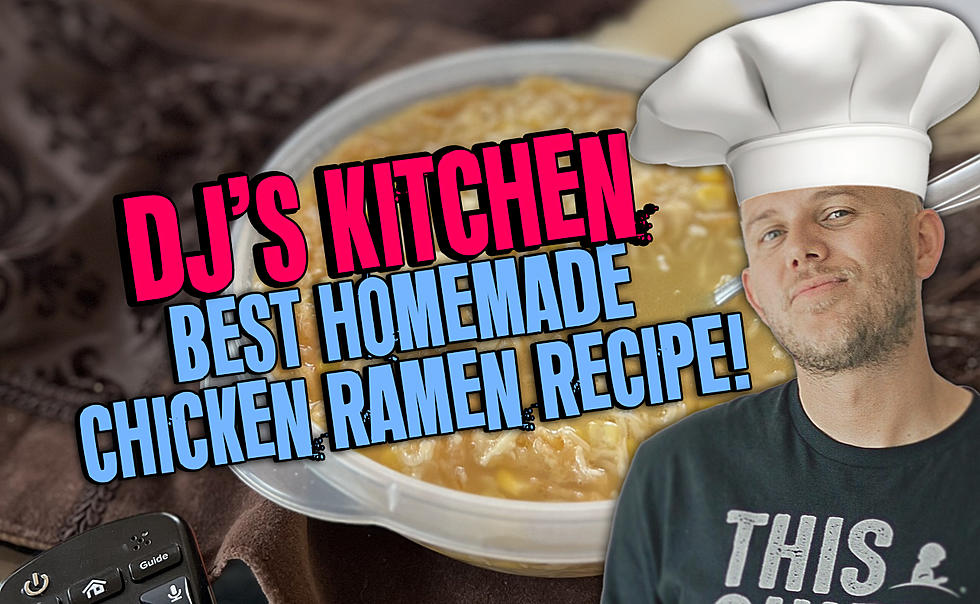 Southern Utah's BEST Homemade Ramen Recipe!
I grew up on Top Ramen, but now that I'm older I've discovered ACTUAL RAMEN, and it's probably my favorite! This weekend I decided to try my own HOMEMADE Ramen, and it's SERIOUSLY INCREDIBLE! The best part: It's REALLY inexpensive too!
1. Two packages of Chicken Ramen Express by Chef Woo.
Vegetarian, No Dairy, and no MSG, made in the USA, baby! They cook in 3 minutes once the water is boiling!
2. 3 Cups Great Value Chicken Broth (1 cup water)
This chicken broth was like $1.90 and obviously WAY BETTER than just water for your ramen! The Ramen calls for 2 cups of water per package. I will do at least 1 1/12 cup chicken broth and 1/2 cup water for more flavor!
3. Half Can Great Value Sweet Corn
Adding corn to ramen seems so simple.. But it makes a HUGE difference! Throw it in when the noodles are soft and boiling.
4. A few splashes of Soy Sauce
This helps with the flavor just a little bit. I probably do 4 or 5 splashes into the boiling ramen!
5. Great Value Parmesan Cheese
Throw this on top after your ramen, and ramen seasoning is in your bowl! I love it. A lot of people don't do parmesan on their ramen, but it's SO GOOD!
5. French Fried Onions
I would've never thought these could be SO GOOD in ramen, but they are! They get soft, and add that onion flavor. SO SO SO GOOD!
More From KDXU 890 & 92.5