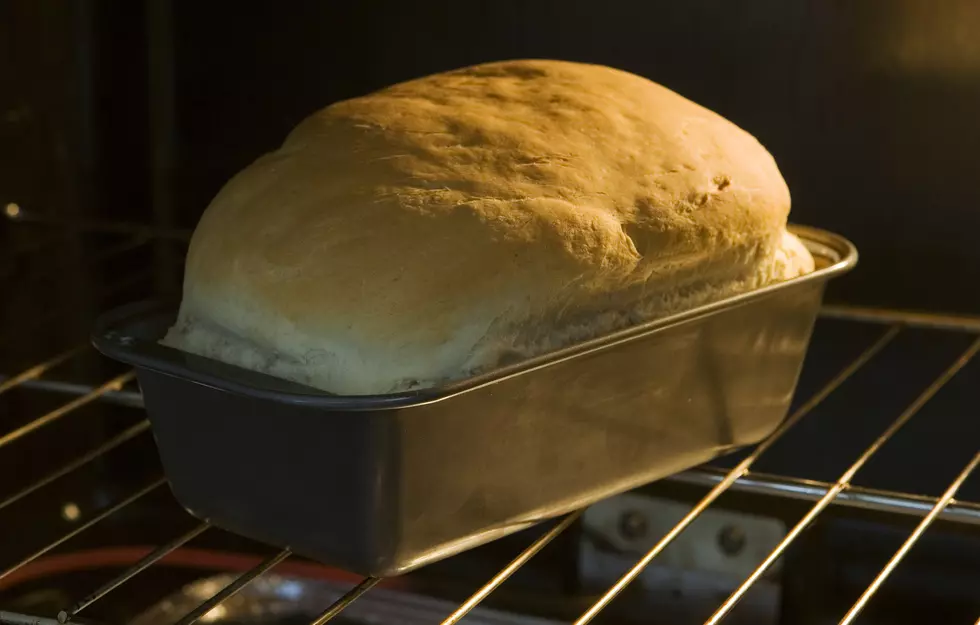 Delish Thursday: Check Out This Impossibly Easy (and scrumptious) Homemade Bread
Greg Miller
Hi Friends!
Last week I shared one of our favorite soup recipes with you ... and what goes better with soup than a warm loaf of bread?!
I was given this bread recipe many years ago and I have made countless loaves of it ever since.
I raised my four boys on this bread. We had it often because it takes a lot to fill up a teenage boy's stomach and this bread definitely did the trick!
This bread recipe is easy to prepare and goes together quickly. You don't even have to let the dough rise, a real plus when you have hungry teenagers waiting to eat!
Whip up a batch of this bread today. I guarantee you won't be disappointed with the results!
EASY BREAD
Yield: 2 large loaves
Ingredients:
2 Tbsp. yeast
2 1/2 cups water, divided
3 Tbsp. sugar, divided
1/2 cup (1 cube) butter
1 Tbsp. salt
6 cups flour, approximately
4 Tbsp. butter, melted, to brush on bread after baking (optional – but highly recommended)
Directions:
1. Dissolve the yeast and 1 Tbsp. sugar in 1/2 cup very warm water.
2. Melt 1 cube of butter in a mixing bowl. Add 2 cups very warm water, 2 Tbsp. sugar and 1 Tbsp. salt.
3. Add 3 cups of flour and stir until smooth.
4. Add dissolved yeast mixture.
5. Add approximately 3 cups more flour until the dough is soft but not sticky.
6. Preheat the oven to 375 degrees and grease a large baking sheet.
7. Form the dough into 2 large loaves.
8. Bake for 30-35 minutes until the tops are golden brown.
9. Melt 4 Tbsp. butter and brush the loaves with the melted butter.
*Note: If you want to double the recipe, DO NOT double the yeast. Only increase yeast to 3 Tbsp.
Delish Corner is a KDXU weekly feature written by local St. George culinary expert Laura Squires. Laura doesn't have a restaurant or bakery, but if you've ever tasted her food, you know that she is one of the best food artists in the world! Laura has been a resident of Southern Utah for  more than 30 years.
More From KDXU 890 & 92.5