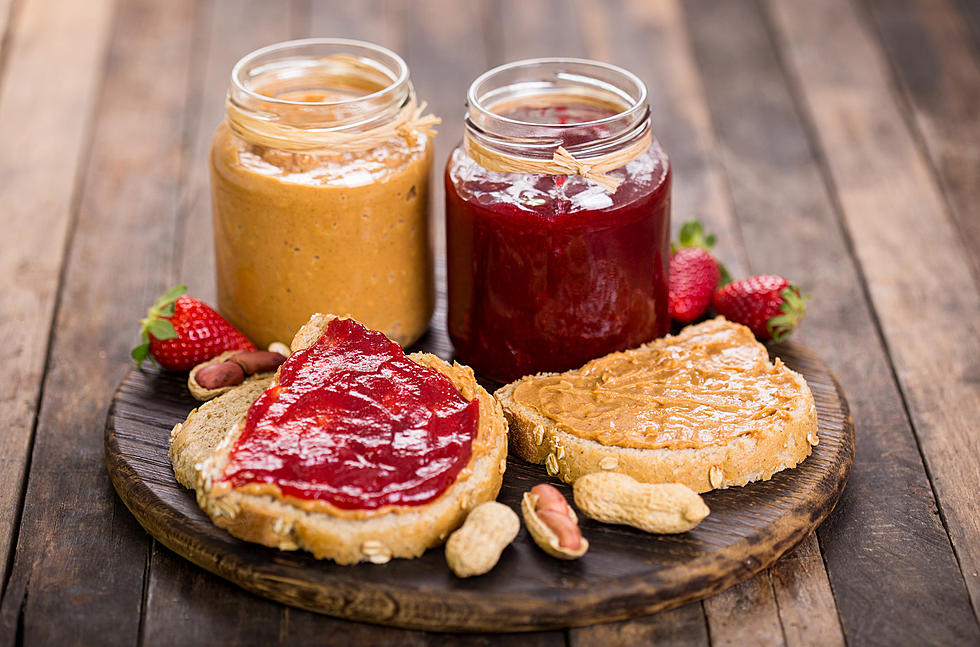 Delish Thursday: Easy Peasy Strawberry Freezer Jam
pilipphoto
Hi Friends,
Like I mentioned last week, strawberry season is just beginning and it's a delicious time of the year!
I remember one year my husband, our sons, and I were visiting California over Spring Break. We were driving from the L.A. area down to San Diego and about midway we passed a very large strawberry field.
I really, really wanted my husband to pull over so I could run out in the field and indulge in as many fresh strawberries as my belly could hold! Well, my sweet husband in his wisdom didn't pull over knowing he didn't want to have to bail his wife out of a California jail for gorging on ill-gotten produce.
But oh, the look and smell of that delicious strawberry field. I'm pretty sure that a strawberry plucked from that field would have tasted better than any strawberry you could buy from any grocery store.
Oh well, que sera sera!
This week I wanted to share my favorite recipe for strawberry freezer jam. It is VERY EASY to make and is so very delicious ... almost as good as a fresh strawberry plucked from a California field!! ENJOY!
STRAWBERRY FREEZER JAM
Yield: 4 3/4 cup
Ingredients:
1 quart strawberries, room temperature
4 cups sugar
3/4 cup water
1 box fruit pectin (such as Sure-Jell)
Directions:
Wash and thoroughly dry plastic freezer-safe containers and lids.
Prepare strawberries by washing them, drying them and then cutting off the stems. Cut the berries into a large bowl and then crush them. (Make sure the crushed strawberries measure about 2 cups.)
Stir the sugar into the crushed strawberries and then set aside for 10 minutes.
Whisk 3/4 cup water and the box of fruit pectin in a small saucepan. Bring this mixture to a full boil over high heat, stirring constantly. Continue to boil for 1 more minute.
Stir pectin mixture into crushed strawberries. Stir strawberry mixture constantly for 3 minutes.
Fill freezer-safe containers immediately with the fruit mixture to no more than 1/2 inch of tops. Make sure edges and sides of containers are wiped clean and then put the lids on the containers.
Let the containers with the jam stand at room temperature for 24 hours. Store in freezer until ready to eat and then store in refrigerator for up to 3 weeks.
Delish Thursday is a KDXU weekly feature written by local St. George culinary expert Laura Squires. Laura doesn't have a restaurant or bakery, but if you've ever tasted her food, you know that she is one of the best food artists in the world! Laura has been a resident of Southern Utah for  more than 30 years.
KEEP READING: 3-ingredient recipes you can make right now
More From KDXU 890 & 92.5