Post Malone In St. George RIGHT NOW!
Breanna Baker
Rapper/ Hip Hop Artist, Post Malone was spotted in St. George tonight having dinner at one of our fanciest and classiest of restaurants: The St. George Applebees.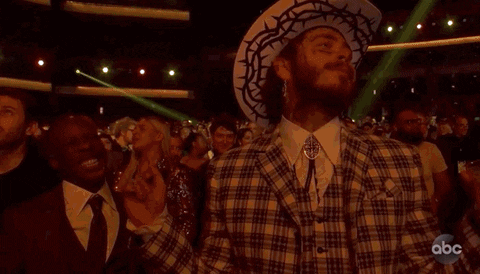 That's right! Post Malone is a man of the people! Eating dinner at Applebees right here in St. George!
Now, before I get all the people coming at me saying "WHO CARES?" "WHO IS POST MALONE?"  Well, he's won SO MANY AWARDS, I don't even have the time to name.. But here's a few:
Billboard Music Award for Top Artist.
Billboard Music Award for Top Male Artist.
iHeartRadio Music Award for Top Male Artist.
American Music Award for Favorite Male Artist.
MTV Video Music Award for Song Of The Year (Rockstar)
Billboard Music Award for Top Rap Artist.
Billboard Music Award for Top Streaming Artist.
Billboard Music Award for Top Rap Album.
iHeart Music Award for Most Thumbed-Up Song (Sunflower)
Post Malone has also been nominated for 10 Grammy Awards!
Hands down though, my FAVORITE thing about Post Malone is where he calls home... Utah! Originally from Rochester, New York, he packed up all his belongings (and awards) and moved to Salt Lake City, Utah. He's been featured in Super Bowl ads where his ID Utah ID was shown.
You may have seen Post Malone on The Tonight Show With Jimmy Fallon where he took Jimmy To Olive Garden for Jimmy's FIRST TIME, before Jimmy gifted Post with the trademark of "When you're here, you're family", that Fallon recently obtained from Olive Garden.
Post Malone has even been on the WORLD'S BIGGEST PODCAST, The Joe Rogan Experience where he's talked up his new home, what he likes about it here, all while donning his Red University Of Utah hat.
The guy loves our state, and I love him even more for it!
If you saw Post Malone in St. George Tuesday night at Applebees, LET'S SEE YOUR PICS!
Gif Credit: Giphy.com
Photo Credit:
Youtube: Joe Rogan Experience / PowerfulJRE
Breanna Baker
More From KDXU 890 & 92.5