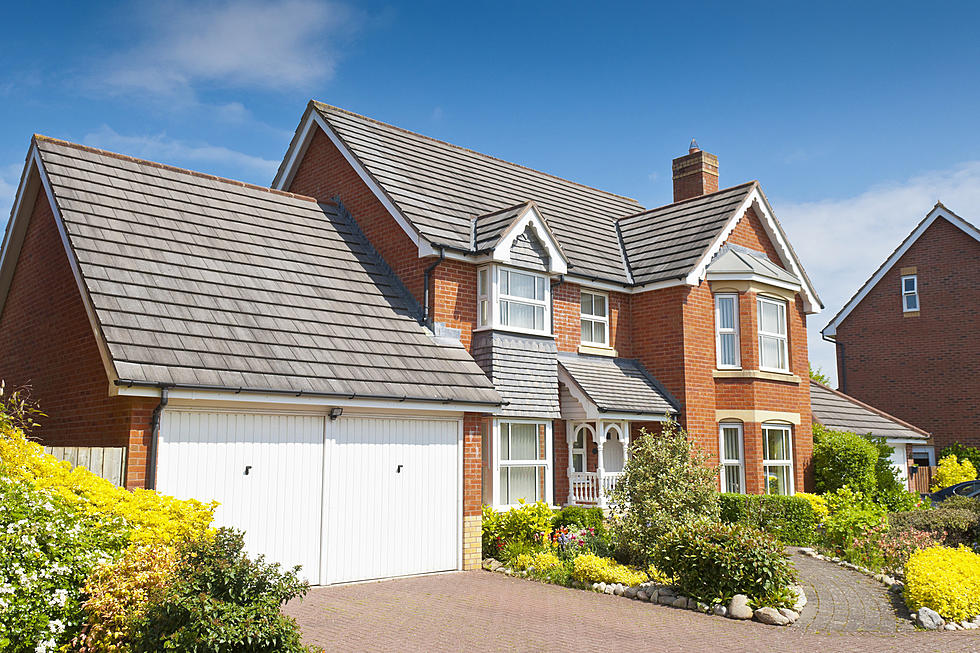 Intermountain Health Urges Caution Around Windows For Our Kids
matthewleesdixon
Believe it or not, Utah has had a problem in the past with children getting injured by falling out of windows.
The gorgeous spring weather in Utah has many people thinking about opening up the house, getting the air flowing through. But this can be dangerous.
As spring temperatures rise, pediatric trauma and safety experts from Intermountain Health are offering tips — and a free visual reminder for home windows — to help prevent accidental window falls and curb an increase in severe injuries being seen in Utah.
Open windows can be a hidden fall hazard for children, and thousands of kids are injured from window falls every year nationwide, but we can all help prevent these injuries by following the four-inch rule: Open windows four inches – about the length of a business card," said Michelle Jamison, community health program manager at Intermountain Primary Children's Hospital.
"Primary Children's is offering free window clings to help everyone remember this rule and keep kids safe," Jamison added.
Intermountain Primary Children's Hospital treats an average of 28 children each year for traumatic injuries suffered from window falls. These children are most commonly between the ages of 3 and 5 years old, and their injuries are getting more serious.
Between 2021 and 2022, trauma injury severity scores increased from a 9 to 15 – or 60 percent – and one child died.
During that same time, trauma experts at Intermountain Riverton Hospital treated three patients who had fallen from windows – triple the number of window falls injuries typically seen in a year.
"Our trauma program examines data and uses community outreach to improve the health of our communities and the level of care patients receive at Riverton Hospital," said Spencer Proctor, MD, emergency department and trauma medical director at Intermountain Riverton Hospital.
"This increase in window falls inspired us to act," Dr. Proctor added. "These are preventable injuries, but you first have to know how to prevent them. That's why we're hoping to educate the public now, so we all can help keep kids safe."
One of the children injured in 2021 was Jazarah Staton, who fell from her second-story bedroom window when she was 3 years old.
Late one summer night, Jazarah's dad Tariq Staton heard a thud on the garage door, just below Jazarah's bedroom. He rushed to Jazarah's room, and could hear her crying from far away. He noticed the window was open, and that the lower corner of the screen had popped out.
"He ran in our bedroom and said, Jazarah fell out the window," Jazarah's mom, Shayna, recalled. "I was fearing the worst of the worst."
The parents raced outside. "It looked like she'd opened and fallen out of her window, that the car broke her fall, and then she slid down and hit the garage door," Tariq said. "We found her on the ground, crying."
A CT scan at Riverton Hospital found Jazarah had a traumatic brain injury. She was diagnosed with a frontal skull fracture and a minor brain bleed, and transferred to Primary Children's Hospital by ambulance for more trauma assessments to confirm she had no additional injuries.
Once released, Jazarah returned to Primary Children's for follow-up tests and speech therapy to ensure the traumatic brain injury didn't cause cognitive disabilities or memory loss.
As she healed, Jazarah had to sit out of the activities she loves, like swimming and riding her bike, due to concussion protocols that required she keep both feet on the ground for up to three months to prevent any additional brain injuries, which would be more severe. It was difficult for Jazarah, but worth it, her mom said.
Today, Jazarah remains an active 5-year-old who loves preschool, building things, superheroes, and science projects.
"We haven't noticed any lingering effects, and she's totally fine," Shayna said. "She still talks about it. She remembers pushing up against the screen and falling out, but not when she landed. We are so lucky she's okay."
The Statons purchased window locks for their home, ensuring they cannot open more than a few inches without a parent's help. They also are urging people to remove furniture and other items kids can climb on from areas around windows to prevent accidental falls.
Primary Children's offers these additional injury prevention tips:
Keep windows closed and locked when children are around.
If you do open a window, make sure it is out of kids' reach and open four inches or less.
Supervise children around open windows.
"It's important to keep window open four inches or less to prevent falls, especially since window screens give people a false sense of security," Jamison said.  "Window screens are designed to keep bugs out, but they don't keep kids in. They are designed to easily pop out in case of a fire or other emergency to help people escape."
Primary Children's is offering free window clings to help people remember the four-inch rule.
The window clings can be placed on windows where people will see them as they go to open their windows. They are about four inches wide, and include an image reminding people to only open windows four inches or less.
The window clings come in English and in Spanish, and will be mailed free while supplies last. To get one, fill out a request form at www.primarychildrens.org/safety.
Window Safety, which is part of the Hold on to Dear Life injury prevention program, expands on Intermountain's commitment to keep children and families healthy in their communities, and is part of the Primary Promise Healthy Kids initiative.
LOOK: Here are 25 ways you could start saving money today
These money-saving tips—from finding discounts to simple changes to your daily habits—can come in handy whether you have a specific savings goal, want to stash away cash for retirement, or just want to pinch pennies. It's never too late to be more financially savvy. Read on to learn more about how you can start saving now. [
From:
25 ways you could be saving money today
]
More From KDXU 890 & 92.5