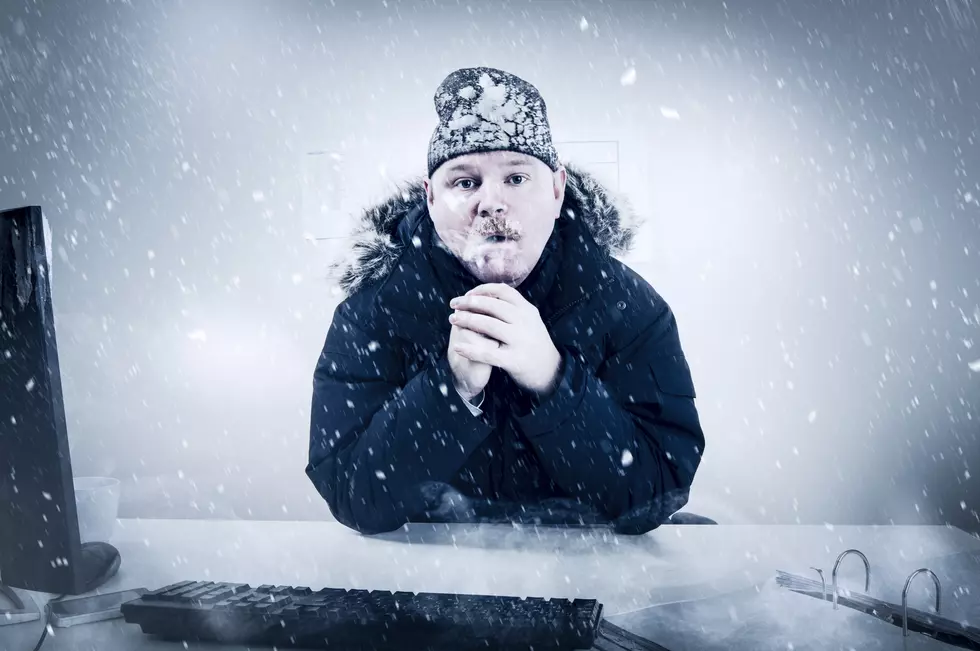 This has been a weird winter so far
Getty Images
I've been dressing myself for years. OK, my wife makes fun of my clothes now and then. But what to put on before you leave the house has been a challenge lately. When I leave my house in the morning, it's been 25° on a few days so I grab the huge winter coat. Then at 5:30 or so when I head home, the big winter coat is overkill.  
When we moved here, I didn't UNPACK any of my winter coats. Why would I need them? It's Southern Utah. For years, I had been jealous of the people living here through the winter months because I'd see the forecast on TV that said, "Sunny and 62° today in St George". I know those days are coming back but for now, we're getting some odd weather.  
On some rare occasions, water falls from the sky. Who knew that could happen. Kids in southern Utah and all over the west grow up thinking water comes up out of the ground and squirts a 50 foot circle of your yard. I want to refill Lake Powell more than most but I wonder why the sky is trying to replenish the water supply this week.  
My wife's horses are glad to have a few days of the ground being dry enough to walk around without sinking. I'll never figure out what makes rolling a good idea to a horse when the ground is all muddy. "I know, I'll lay down in this slop and that will take care of the itchy spot on my back. Oh wait. This wasn't a good idea at all".  
Experts say, "Wear layers". No. That's just more stuff to take along. Lately I just do the math in my head to make a good guess if I have to be outside for anything today or if I can make the run from my car to my office or studio without a coat at all. Do you keep a coat in the car for the days you guess wrong?  "I have to stop and gas up my car. Wait. I didn't bring a coat". I lived in Michigan for a while and swore off of cold weather after that. But now and then, even here in the desert, there's more than a little chill in the air. Layer up or make a run for it.  
LOOK: The most extreme temperatures in the history of every state
Stacker
consulted 2021 data from the
NOAA's State Climate Extremes Committee (SCEC)
to illustrate the hottest and coldest temperatures ever recorded in each state. Each slide also reveals the all-time highest 24-hour precipitation record and all-time highest 24-hour snowfall.
Keep reading to find out individual state records in alphabetical order.
More From KDXU 890 & 92.5