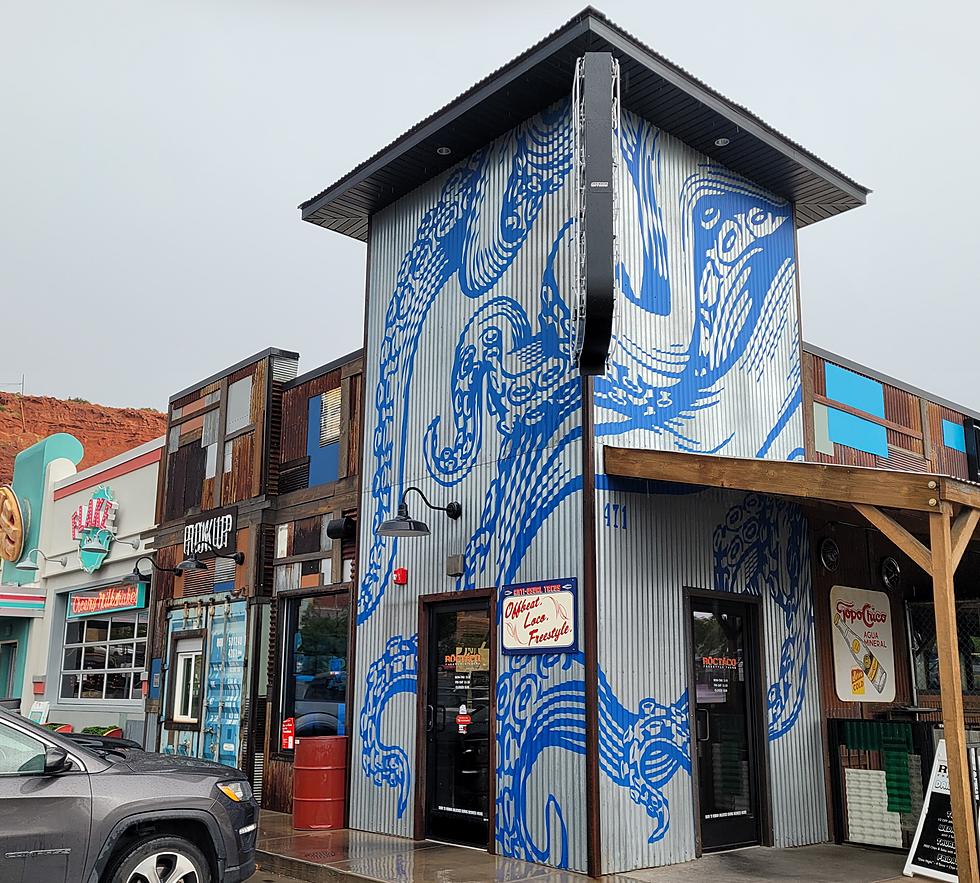 Who Wins? Husband Sells Tacos While Wife Sells Pies
ROCTACO
Where do you eat on a rare rainy day in Southern Utah? My answer was Roctaco in St. George. These are not your traditional tacos. They come in a shell, but that's about the only similarity. On the menu are tacos inspired by Korea, Japan, Brazil, and the Middle East. You can choose cow, hog, bird, sea & earth. 
I got the Jimi Churri with carne asada, pickled red onion, and chimichurri sauce on parmesan & manchego cheese crusted flour tortilla. Also, the Royal with KC BBQ chicken, creamy slaw and handmade yellow corn tortilla. Both were well balanced with totally different taste experience. They were very good.
The inside is pretty wild with tin and tables that make me feel like I'm in one of Captain Jack's hangouts from the pirate movies.
I asked Edgar and Sara Wallwork who are co-owners of Roctaco and the dessert place next door, Flake Pie Co, how it all came about. "We all loved tacos, but we didn't want it to be traditional tacos." said Edgar. "We paid a chef, and we tried it all out." That's how Roctaco came about. 
Flake Pie Co. was similar. As they were putting the taco menu together, they discovered one of the owner's wives baked delicious pies and pop tarts. After testing it out in Salt Lake, and with room in the building, they decided to put it in next door to Roctaco. 
The two businesses sit back-to-back on St. George Blvd. Edgar manages Roctaco and his wife Sara manages Flake, serving up personal pies and pastries. It has to be one of the most unique husband and wife relationships I have ever seen.  
I asked them if there was a competition between them. "At the beginning there was." said Sara. "We're the crazy family," they said laughing.  "Around Thanksgiving she sells a lot of pies," said Edgar. Sara assured me she makes sure to point it out Edgar when the pies are flying off the shelf. 
Next time you're looking for a tasty dinner along with dessert, stop by Roctaco and Flake Pie Co. In St George. 
Super Easy 4-Ingredient Recipe for 'Death By Chocolate' Dessert
More From KDXU 890 & 92.5