Oldest Guinness World Record Holder To Cross Grand Canyon
They say you age when you stop moving and doing new things so this guy is not as old as his birth certificate says. This guy is awesome! He's just showing off at this point. ;)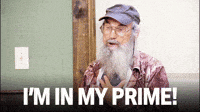 According to Guinness World Records,  John Jepkema is the "Oldest person to cross the Grand Canyon rim-to-rim on foot (male), (USA, b. 8 June 1928) who completed the journey in Grand Canyon Village, Arizona, USA, on 7 November 2019
 (John Jepkema/ Guinness World Records)
at the age of 91 years 152 days." Whoa! That is an incredible feat! Can I even do that right now? I don't think I am prepared. See more  here: https://www.guinnessworldrecords.com/world-records/468844-oldest-person-to-cross-the-grand-canyon-rim-to-rim-on-foot
Jepkema started at the North Rim of the Grand Canyon at the North Kaibab trailhead. He hiked 14.3 miles and 6,000 feet down and then climbed 4,500 feet up and walking 9.6 miles back out to the South Rim. That is a ton of hiking for anyone of any age.
Preparing for the hike took about 4 months of walking 5 days a week, 5-8 miles each day, with a 30 pound pack on!
"It was something to do with my friends," he told Guinness World Records. "I would walk 3 miles to morning coffee with a 30-pound pack and then walk back home," Jepkema said.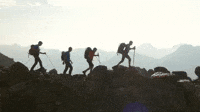 Jepkema knew he could do it though. He has hiked the Grand Canyon Multiple times. He has hiked to the bottom six times. He has done a few group hikes and at least two solo trips. This last time he did have to slow down a bit and really think about where he was going to place his feet on the slick steep areas. "I had to think about where I placed my feet," he said. "I would need to sit on a flat rock for a few minutes every hour or so," he told Guinness World Records.
What a stud! He is a great inspiration for staying in shape. Now I need to get to it, before it gets too hot here in southern Utah.
Gallery: St George, Utah Is Showing Off After Record Rain And Snowfall
St George and Surrounding Areas Show Off Stunning Views
More From KDXU 890 & 92.5