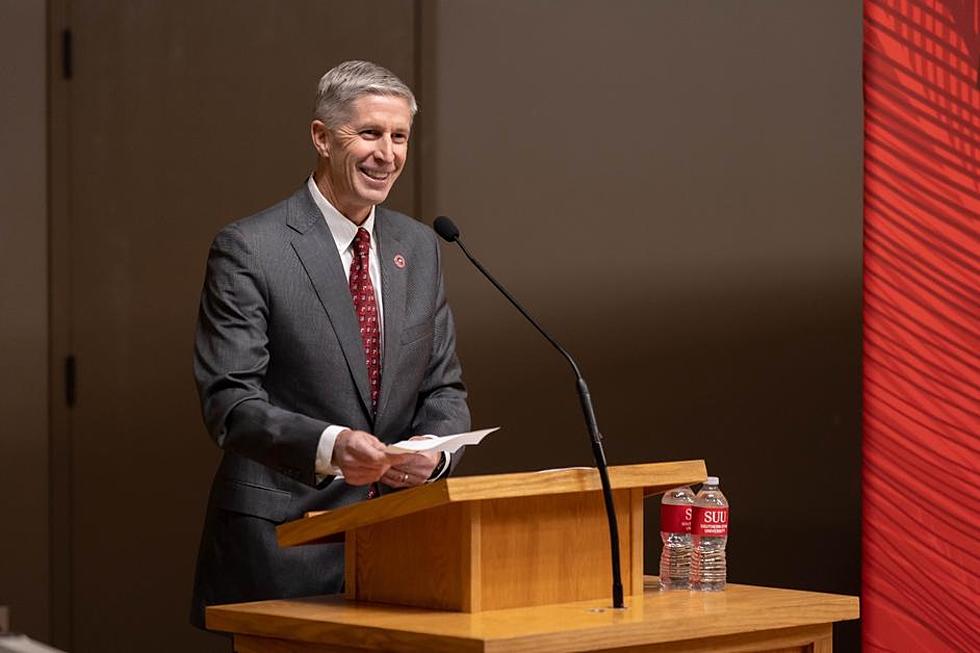 SUU Director Of Athletics Named To NCAA Division 1 Council
SUU Media Relations
Southern Utah University Director of Athletics Doug Knuth has been appointed to the NCAA Division I Council. This high-level group is entrusted with the day-to-day decision-making responsibilities for Division I athletics across the country. Composed of athletics directors, athletics administrators, Senior Woman Administrators, faculty athletics representatives, and student-athletes, the D1 Council represents every Division I conference. Knuth will begin his term with the NCAA Division I Council on August 1st of this year.
With nearly 30 years of experience, including 10 years as a Division I director of athletics, Knuth brings a wealth of knowledge and expertise to this prominent role. His track record demonstrates his unwavering focus on student-athletes, coaches, and staff, and his commitment to fostering educational and professional opportunities. Knuth began serving as Athletic Director at Southern Utah in January of 2023.
In a press release Knuth said, "I am honored and humbled to be appointed to the NCAA Division I Council. This appointment represents a tremendous opportunity to contribute to the future of collegiate athletics at the highest level. I look forward to collaborating with my esteemed colleagues on the Council, representing SUU and the WAC to advocate for the best interests of student-athletes nationwide."
Knuth's prior experience includes serving as the director of athletics at the University of Nevada, where he successfully managed 400 student-athletes, 16 athletic programs, and a team of 150 staff and coaches. Notably, during his tenure, he oversaw significant fundraising efforts and achieved remarkable long-term growth. Before his time at the University of Nevada, Knuth held the senior associate athletic director position at the University of Utah, Michigan State University, Ohio University, the University of Massachusetts, and his alma mater the University of Connecticut.
Knuth's academic achievements are also notable. He holds a master's degree in business administration from Northwood University, a master's degree in sport administration and facility management from Ohio University, and a bachelor's degree in business administration from the University of Connecticut.
Southern Utah University, home to 15 NCAA Division I athletic teams is a proud member of the Western Athletic Conference. In its inaugural year in the WAC, the women's basketball team earned both a regular season title and a tournament championship while the men's basketball team boasted the best record in the state of Utah. Track and field celebrated nine student-athletes qualifying for the NCAA Regionals, and the men's cross country team secured second place in the WAC Championship. The Thunderbirds women's soccer team captured its most successful season in program history while the volleyball team secured a spot in the WAC Tournament. The Flippin' Birds gymnastic team made its tenth consecutive appearance at Regionals in 2023 winning a Mountain Rim Conference Championship.
Knuth's appointment to the NCAA Division I Council marks an exciting new chapter for Southern Utah University, reinforcing its commitment to excellence and dedication to the holistic development of student-athletes. Under Knuth's leadership, Thunderbird Athletics is poised for continued success on the national stage.
LOOK: Biggest underdog victories in March Madness
Every spring, legions of sports fans turn their attention to college basketball when
March Madness
takes the national spotlight. Using aggregated Associated Press data, BestOdds has come up with 10 of the biggest—and most unlikely—underdog wins in March Madness history.
More From KDXU 890 & 92.5