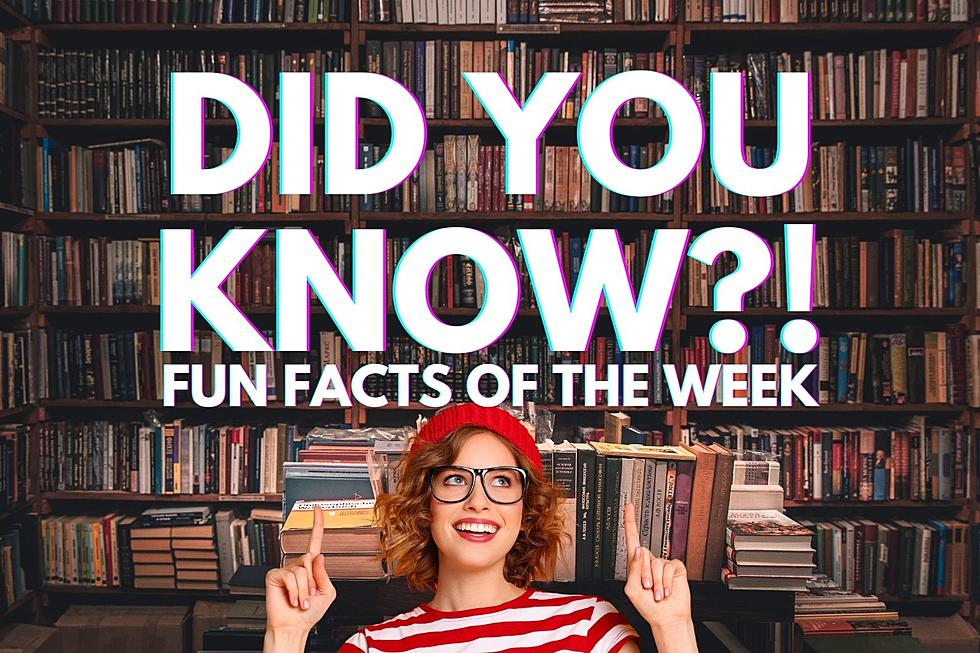 Austin Powers, Barnacles and Serial Killers; Utah's Fun Facts
Canva
Hey Southern Utah!  If you've ever wondered why WD-40 has such a weird name, or pondered the naughty bits of sea creatures, this week's fun facts are just for you.
Barnacles have the largest JUNK of anything in the animal kingdom . . . relative to their size.  A male barnacle's junk can extend to EIGHT TIMES its body length.
When the first Gap store opened in San Francisco in 1969, it only sold two things:  Levi's and records.
Linguists have determined that the five oldest words in English are . . . who, two, three, I, and five.
WD-40 got its name because it took the inventors 40 tries to get its formula right.  WD-39 was soooooo close.
The most lucrative type of gambling for Vegas casinos is . . . slot machines.  61% of their revenue comes from slots.
76% of the serial killers in the 20th century were in the U.S.  Only 4% were in third world countries.
Merv Griffin originally wrote the "Final Jeopardy" theme song as a lullaby for his son, and called it "A Time for Tony".  And he earned more than $70 million in royalties from it in his lifetime.
By one estimate, BTS adds an estimated $5 BILLION annually to South Korea's economy.  That's around half a percent of the country's entire economy.
Three movies have held the record for most Oscars in one night.  That number is 11 and the moves are Ben Hur, Titanic and The Lord of the Rings: The Return of the King
Surprisingly, Austin Powers: The Spy Who Shagged Me had one Oscar nomination for Best Makeup.  They didn't win, which is a travesty!
20 Movies That Make Us Cry Every Single Time
These movies will turn you into a puddle no matter how many times you've seen them.
More From KDXU 890 & 92.5