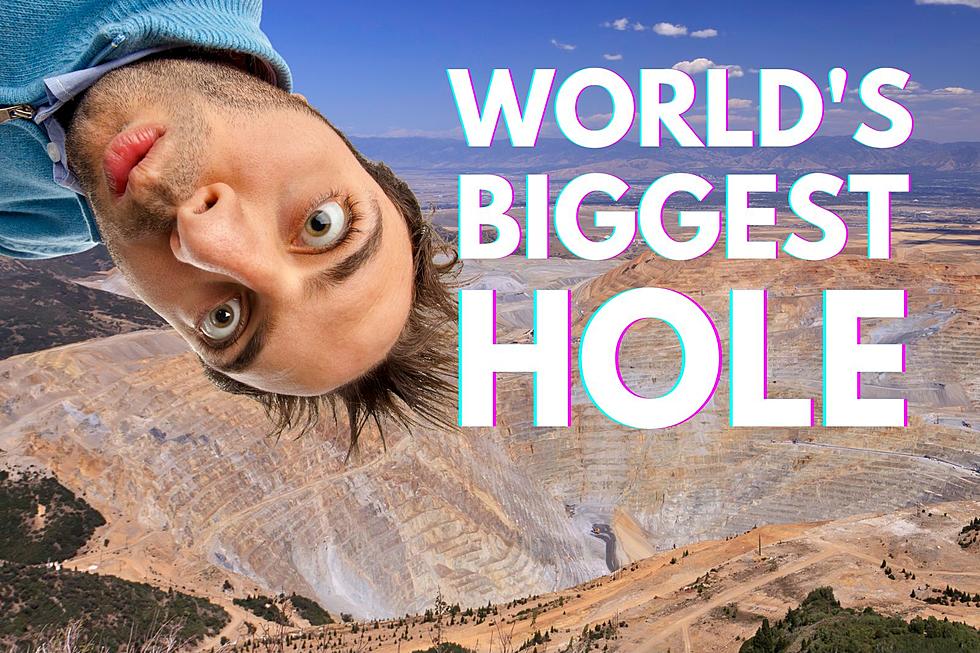 The World's Biggest Hole In The Ground Is In Utah
Canva
I've lived in Southern Utah for over 20 years now, and people are usually amazed when I tell them that I've never once been to the Grand Canyon.
Who needs the Grand Canyon? It's filled with rivers, and birds and vegetation and junk like that. Don't you wish you cold have an enormous hole in the ground without God's wonders screwing it all up?! Well you're in luck.
It turns out the largest man-made hole in the ground is right here in Utah, right outside of Salt Lake City in Herriman.
Because I've never been to the Grand Canyon, I don't have anything to compare this enormous copper mine to. But I assume that a hole in a ground is a hole in the ground, and if I can see that giant hole without having to go on a hike while by golly I AM IN.
This hole in the ground is actually a giant copper mine.  Copper is an incredibly valuable resource for electronics, plumbing and thousands of other items.  
If you choose to go see Utah's man-made Grand Canyon, you'll have the convenience of going to an overlook instead of riding a donkey or some other kind of Arizona nonsense.
Let's take a look at the Kennecott copper mine in Utah!
THE WORLD'S BIGGEST HOLE IN THE GROUND IS IN UTAH
The Kennecott Copper Mine in Herriman Utah is the world's largest man-made hole in the ground. It's like the Grand Canyon but without all that "nature" crap.
The Biggest Disney Bombs at the Box Office
Disney is one of the biggest studios in Hollywood history. But even they release a flop every now and then. Here are some of their most notorious bombs — along with a few titles whose failure at the box office might surprise you.
More From KDXU 890 & 92.5