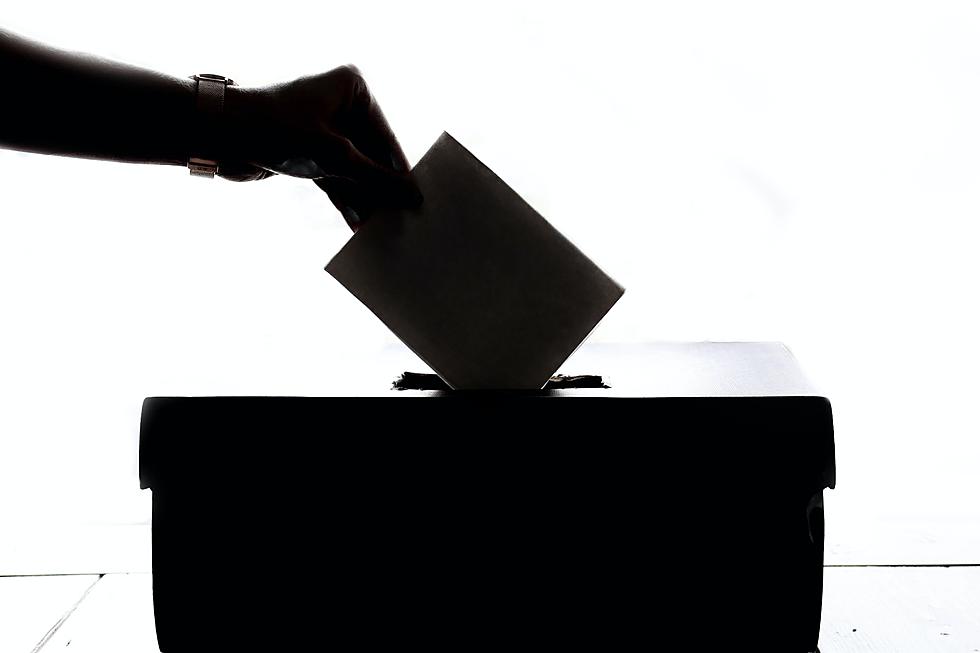 KDXU Sunrise Stories for October 3, 2023: Senator Dies in Utah, A City Council Candidate Drops Out, And A St. George Resident Wins Big On Price is Right
Photo by Element5 Digital on Unsplash
KDXU Sunrise Stories: Volume 66 
Statewide News – 10/03/23 
North Dakota Senator Dies in Utah 
We'd previously reported on four unidentified people who died in a plane crash in Grand County. The identities have since been released, which were North Dakota State Senator Doug Larsen, his wife Amy Larsen, and two of their youngest children. 
The family was flying from Arizona to North Dakota in a single engine plane which the senator was reportedly piloting, when they landed in Utah to refuel. 
After they took off once again, the plane suddenly went down in Grand County. It's unknown as to what caused the crash, but it's still under investigation. 
You can find more details in our full article on the subject. 
FEMA Test Tomorrow 
A nationwide test from the Federal Emergency Alert System will occur tomorrow, October 4, at about 12:20 p.m. 
The alert will reportedly be played for exactly one minute across all televisions, radios, and any cell phone connected to a cell tower. 
The alert is meant to test if this method of informing the public about nation wide threats is still functioning. You may want to set a reminder if you don't want to be jump-scared like a fire drill in elementary school. 
Early Snowfall in Northern Utah 
While Southern Utah is just receiving the benefits of the Fall season, Northern Utah has already received snowfall across some of its ski resorts. 
Alta and Brighton ski areas in mountains of Salt Lake City have received reported blankets of snow.  
Even though an early snowfall might mean an early opening for ski resorts, the owners are skeptical, and they might just wait until the usual time of year to open closer to Thanksgiving. 
Southern Utah/St. George News- 10/03/23 
Gregg McArthur Drops Out of City Council Election 
Incumbent Gregg McArthur announced on October 2 that he will drop out of the election race for the St. George City Council. 
McArthur made the announcement through his Facebook page where he said a mixture of work and family obligations led him to this decision. 
It's unknown if the seventh-place winner from the primary election in September will take McArthur's place in the election, or if the election will just continue with the other five candidates without bringing another into the fold. 
More updates to come. 
St. George Woman Celebrates Game Show Victory 
Keri Thompson, a resident of St. George, was recently on an episode of "The Price is Right," and she walked away with a myriad of prizes 
Thompson walked away with more than $62,000 and a year's supply of ice cream. She also won a home theater, and two vacations (one to Belize and another to St. Martin). 
Thompson told the press that she believes good fortune led to her winning streak.  
Burn Ban Lifted in Apple Valley 
The burn ban in Apple Valley has been lifted as regular water levels return to the approximately 170 homes that lost all use of water in September.  
The boil order is still in effect as more tests are conducted on the water due to safety concerns, but life is slowly returning to normal for the residents of Apple Valley. 
This all started when a million-gallon water tank was found empty following reports from residents that they weren't receiving any water, leading to a weeks-long ordeal of getting water to the residents affected. 
Other 
Fun fact about Stockton Myers, the writer of Sunrise Stories. 
Stockton wants to be on "The Price is Right." Not because he wants money or a year's supply of ice cream like Keri Thompson, but because he wants to meet the host. 
Drew Carey is one of Stockton's favorite personalities, with "Whose Line is it Anyway" being one of his favorite shows ever. Some episodes haven't aged too well due to a different social climate, but he still said it's one of the best comedy shows out there. 
Happy Tuesday! 
More From KDXU 890 & 92.5