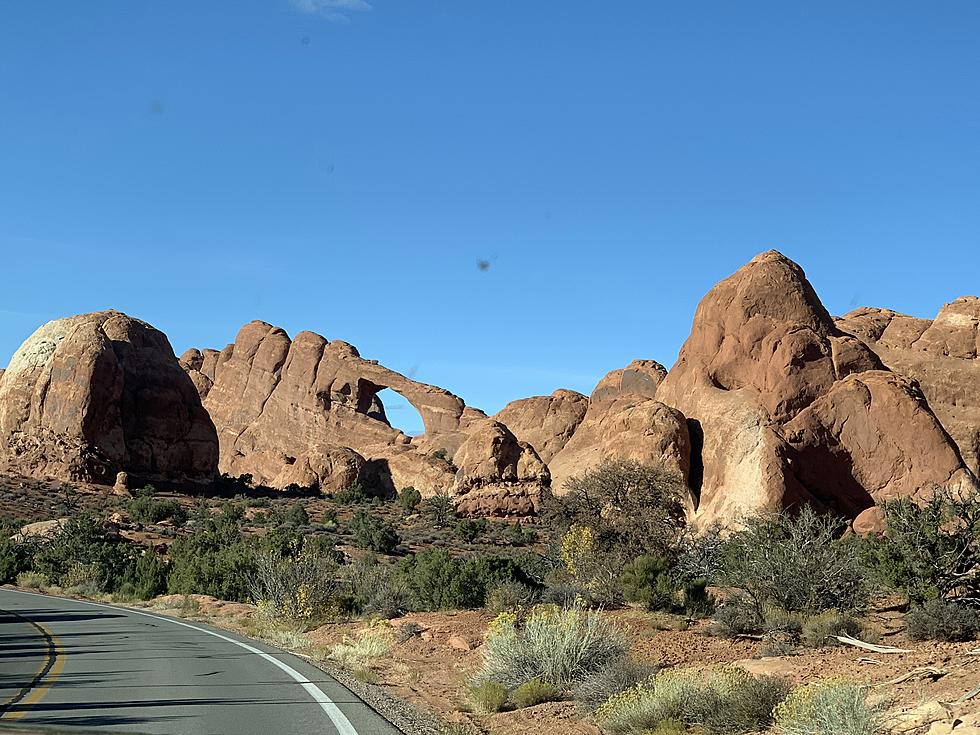 Making A Case For Arches National Park
All Photos By Shelly Griffin
As a Southern Utahn, I'm partial to Zion National Park.
From Angel's Landing, to the Great White Throne, from the Narrows to the Subway, the Court of the Patriarchs to Weeping Rock, Zion is the ultimate natural wonder, rivaling that of the Grand Canyon.
But having visited Arches National Park this past weekend, I have to say that Arches definitely holds its own.
Megan from redaroundtheworld.com attempts to answer the question, "Which is better, Zion or Arches?" She does this by asking several questions.
Which one is busier? "Zion, by far. And I mean 3,232,970 far. In 2021 Zion got 5,039,835 visitors, it's busiest year yet. The next highest year ever was 2017 with just over 4.5 million visitors.Arches on the other hand only (ha, only) had 1,806,865 in 2021 which was just a couple hundred thousand more than it's previous highest year which was 2018.
Which one is better for escaping the crowds? Arches may get a lot less visitors, but there aren't really other areas to explore off of the main scenic drive. There are hikes in the backcountry that will be good for escaping crowds, but Zion has more opportunities for this so it wins this round.
Which one has more hiking? Zion takes the cake in this category. It has some of the best easy hikes in Utah alongside it's difficult hikes. I will say though, Fiery Furnace and Tower Arch Trail in Arches are two of my favorite national park hikes and Fiery Furnace might be the coolest hike I've ever done.
What if you're not really a hiker? Zion might have a lot of area to drive and ride the shuttle through, but Arches wins this round thanks to its plethora of pull-offs, overlooks, and short hikes to arches throughout the park. Plus, it's better for stargazing if you'll be there at night.
She asks other questions like amount of time and money you have to spend and best time of year, but ultimately concludes "You really can't go wrong with either and I think which you should pick will depend a lot on the type of scenery you want to experience, how much time you have, and the time of year you will be going. Whichever you do choose, these Utah travel tips will help your trip go smoothly."
As for me, no place will ever replace Zion in my heart, but Arches was incredible and definitely worth the drive.
Check out this photo gallery from our trip:
Arches National Park
Gallery Credit: All photos by Shelly Griffin
More From KDXU 890 & 92.5