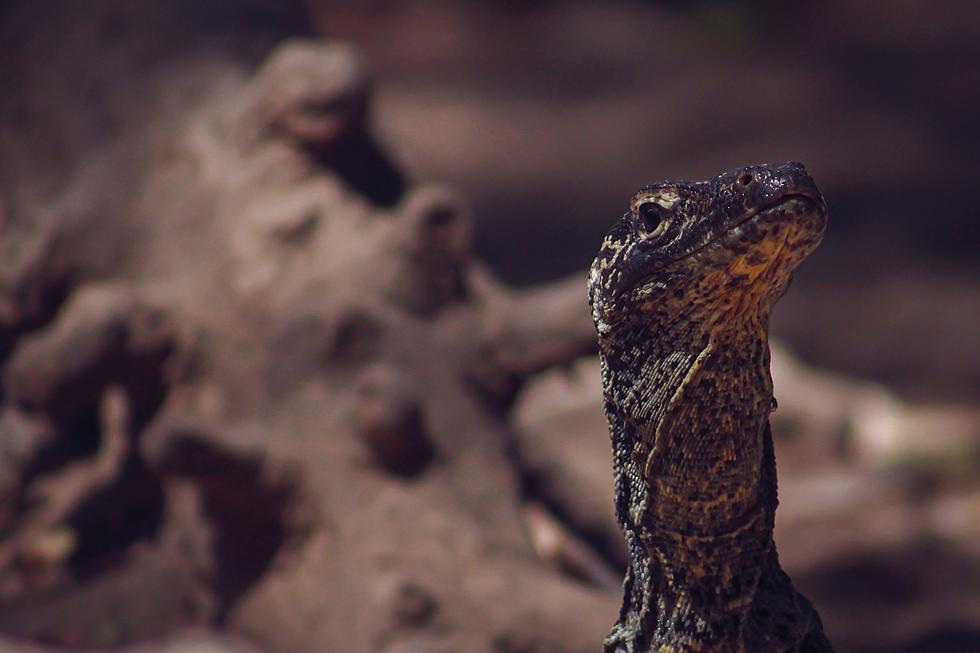 Name A Baby Komodo Dragon!
Photo by Nick Reijrink on Unsplash
Utah's The Living Planet Aquarium is inviting the public to help with its newest addition, a baby Komodo dragon.  
I know the aquarium is up North but, the whole state should join in and absolutely help name the little guy! A press release from the facility earlier this week said over 300 name suggestions have been submitted according to KSL. 
The Top 3 Names as of Monday Are: 
"Sunda" — inspired by the Indonesian Sunda Islands where Komodo Island is located

 

"Raja" — "king" in Indonesian

 

"Naga" — "dragon" in Indonesian

 
This currently nameless baby Komodo dragon is just over two years old and was born at the Bronx Zoo in 2021, KSL said. He is just over 3 pounds and 3 feet long with a lot of growing to do still.  
Voting will remain open until Friday, July 14 at noon. You can vote here. 
Komodo Dragon Facts:
Komodo dragons are on the International Union for Conservation of Nature's Red List which watches and helps protect threatened species. Due to habitat loss, climate change, and human interference, the Komodo dragons in the wild number 3,500, Globalconservation.org said.  
These creatures can only be found in the wild in one place, Komodo National Park in Indonesia. Outside of zoos/aquariums, you won't find them anywhere else in the world. Which makes it pretty cool to have one in Utah!  
Though Komodo dragons are kind of cool, they're also slightly terrifying.  
Komodo dragons can run 13mph, The Living Planet Aquarium said. Though they can run fast, they can't run fast for long. Yikes!  
Now that Utah has one of its own Komodo dragons, what do YOU think his name should be? 
"Wait, There's More!" 'Lions and Tigers and Bears (Oh My)' at These 15 Great Upstate New York Zoos
This is a list of many Upstate zoos, animal sanctuaries, animal rescue farms, and adventure parks where the whole family can visit and get close to nature and mingle with some of the most impressive animals anywhere.
More From KDXU 890 & 92.5