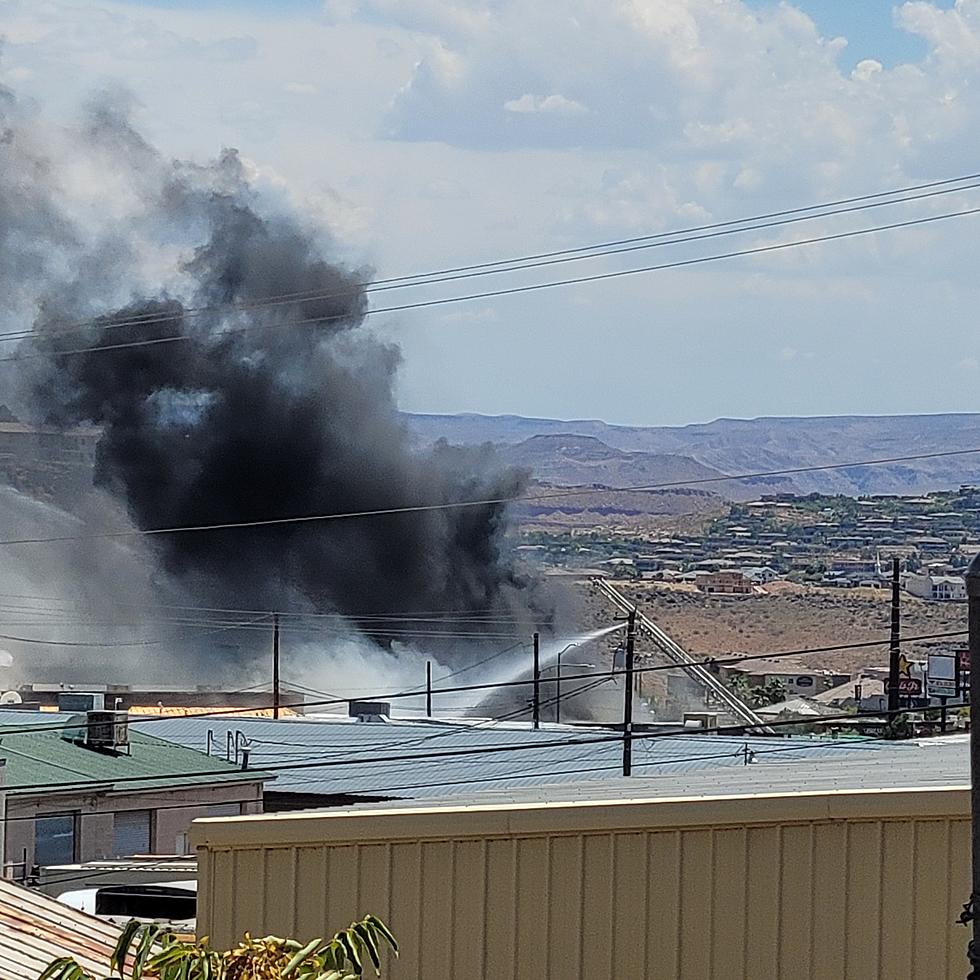 Tropical Spas Recovering After June 28 Fire
Photo Credit: Dave Hiatt
Last week on Jun. 28, Tropical Spas on Red Hills Parkway was the location of a rather devastating fire. 
The plumes of smoke could be seen all over St. George and the St. George Fire Department quickly rushed to the scene. Neighbors and first responders also rushed over to help. Unfortunately, there were still some losses. 
Tropical Spas General Manager Shandi Evertsen joined KDXU's Andy Griffin on-air to talk about the support from the community and next steps. 
"I'm here to tell you we are open. Our expert pools, spa, and water care services were not affected and with your support, we will continue to serve the community we love," Evertsen said. "We invite you to our temporary showroom right next door at 1295 East Red Hills Parkway. Just one building closer to St George shuttle where we will continue to provide complimentary water testing superior Pool and Spa products and of course Bullfrog spas and swim spas."   
Tropical Spas will be documenting its rebuilding journey via Facebook.  
More From KDXU 890 & 92.5