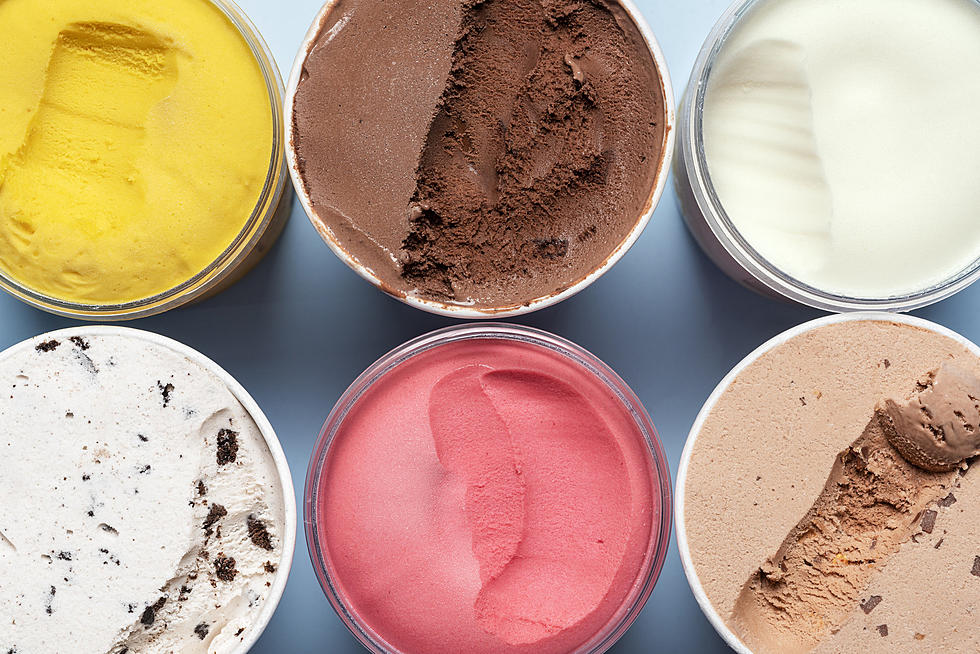 Utah Knows Ice Cream and Utah Loves This Flavor The Most
Say-Cheese
As part of the morning show every day on KDXU, I ask what is known as the "KDXU Impossible Question of the Day."
Each day I give out a prize and challenge the acumen of listeners by asking brain teasers. A couple of recent ones were, "(March 8) The average American adult has five of these, and they're probably in possession of them right now ... what are they?" The answer was keys. Another was, "(March 7) Most guys don't like shopping. GQ magazine did a poll of its readers and found out that guys REALLY don't like shopping for this ... what is it?" The answer was furniture.
It's a fun part of the show and I get dozens, sometimes hundreds of texts with people's guesses. I also get bombarded each day by people saying they didn't hear the answer and would I reveal it to them.
I gladly do, and don't mind a bit.
But today's question had a couple of people wondering about the answer.
The question was, "Vanilla and chocolate are America's top two favorite ice cream flavors, but what is No. 3?"
The answer is Butter Pecan.
In Utah, that's not the case. Utahns love cookies-and-cream (or Oreo) ice cream more than any other with the exception of vanilla and chocolate.
But when looking at the entire nation, butter pecan surpasses cookies-and-cream in national sales. Butter pecan does especially well in southern states and in states that traditionally have high senior populations (like Florida and the Carolinas).
Perhaps the statistics should be weighted, maybe a per capita type number -- but they aren't. These are just raw numbers.
Other ice cream flavors that do well locally and nationally include chocolate chip, mint-chocolate chip and cookie dough flavors.
And amazingly, a relative newcomer has made it into the top 10 -- Moose Tracks. According to the website Denali Ingredients.com, that flavor was invented in 1988 and is described as "an indulgent combination of vanilla ice cream, peanut butter cups and now famous Moose Tracks Fudge® (a decadent dark chocolate thick and salty fudge).
The Moose Tracks® name pays homage to a miniature golf course in the upper peninsula of Michigan called "Moose Tracks". The golf course is located nearby to the first dairy to sell the Moose Tracks® ice cream flavor.
For those who don't think butter pecan should be in the favorites list, have you tried it ... "A butter pecan ice cream is smooth vanilla ice cream with a slight buttery flavor, with pecans added."
From coast to coast: The 20 best regional fast-food chains to try
From burgers to subs and even creamy milkshakes, these tasty fast-food chains, compiled by
Stacker
, are a must-try on your next road trip.
More From KDXU 890 & 92.5