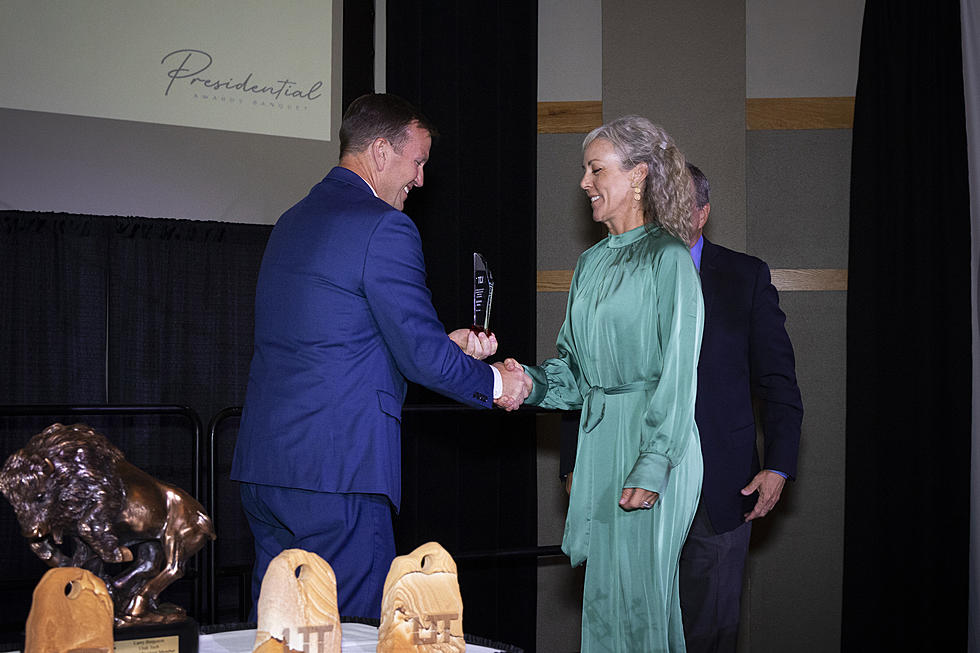 Community Members Recognized At UTU Presidential Awards
Photo Courtesy: Utah Tech University
Utah Tech University recognized community members at its Presidential Awards Banquet, a Friday press release said.  
The individuals who received awards are influential in the Southern Utah community and have had a positive impact on life in the area. 
The awards were focused on people who "Utah Tech awarded Community Engaged Awards to individuals committed to service learning, community engagement and campus-community partnerships to promote civic responsibility, service, collaboration, inclusiveness and flexibility." 
For the Committed Community Partner Award, local educator Susan Harrah was chosen this year. Harrah is the principal of Paradise Canyon Elementary School. She has been a teacher for 10 years and a principal for 21 years.  
The Community Engaged Scholar Award was given to UT Associate Professor of Creative Writing Cindy King. King has poems that have appeared in more than 50 literary journals. She also serves as a faculty editor for the "Route 7 Review" and "The Southern Quill" as well as an editorial associate at the "Seneca Review".  
Kayla Dent was chosen as this year's Community Engaged Staff Member. Dent works in the UT Business Services Department as an accountant and as the Staff Association secretary. She also  
The Community Engaged Student Award went to Jason Cowley. He began at UT as a freshman at the age of 47 and has been involved with several undergraduate research projects and community outreach programs. Cowley has also put in countless hours volunteering with the U.S. Forest Service, Washington County, and several other organizations that help develop recreational spaces.  
St. George City Council Woman Danielle Larkin was awarded the Community Engaged Alumnus Award. Larkin serves on several boards in the community including the St. George Children's Museum Board and the St. George Art Commission Board.  
To see a full list of faculty, staff, and students who were recognized here.  
More From KDXU 890 & 92.5