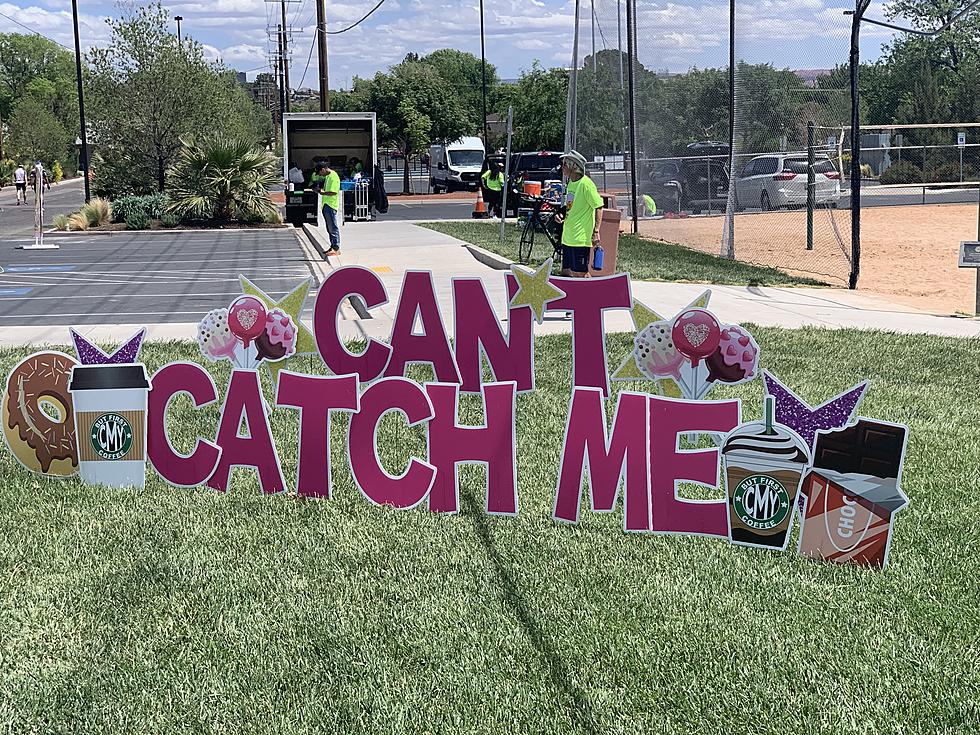 Everyman Ironman: Afternoon Pics From Saturday's 70.3 Race
All photos by Shelly Griffin
I honestly didn't know what to expect when we headed for Vernon Worthen Park on Saturday.
We had been asked by the Greater Zion folks to go to the park and create a "party-like atmosphere" while cheering on the Ironman 70.3 Greater Zion race.
They didn't hire us to do live broadcasts or sell a product or publicize a huge sale at a furniture store. Nope, they just wanted us to go to the race, bringing some audio equipment to help us with the assignment, and cheer the athletes on as they made their way through the run portion of the swim-bike-run competition.
Honestly, I'd never had that sort of assignment, so I wasn't sure what to expect. When I got there, Mikey, from one of our other Townsquare Media stations, was at the mic, cheering the runners on and offering encouraging words (Mikey's style: "Your nipples don't hurt" and "You're already better than 99 percent of us.").
At 1 p.m. I was handed the mic and it became my job to get the athletes fired up (my style: "You got this!" and "You're the real Ironman!" and "Mind over matter and you are in charge!").
Because it was a bit later in the day (remember, they started this race at 7 a.m.), I knew these wouldn't be the elite athletes, but rather the ones who maybe were trying a triathlon for the first time, or were just testing themselves in an effort to improve.
We saw all kinds, with different body shapes, ages, outfits, affiliations (both BYU and Utah were well-represented) and attitudes (some "What am I doing here?" and some "I'm kicking this thing's butt").
But mostly what we saw was a lot of inspired and inspiring people trying to accomplish an admirable goal on a beautiful spring day in Utah's Dixie.
Here's a sampling of what we witnessed:
Everyman Ironman
Runners From the Greater Zion Ironman 70.3
More From KDXU 890 & 92.5