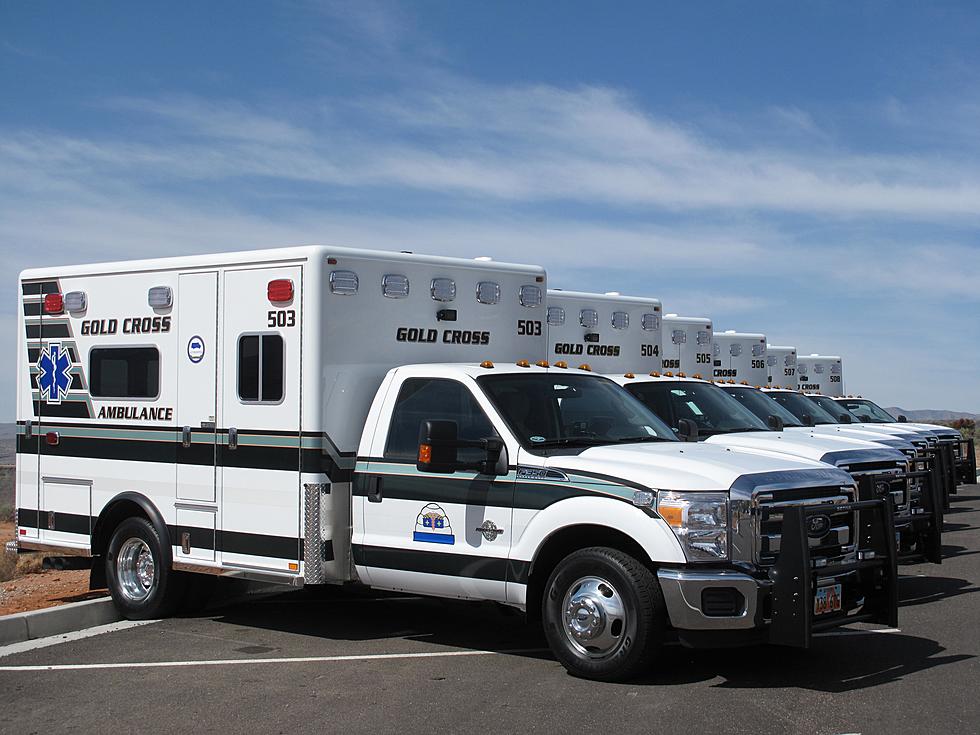 Gold Cross In Iron and Washington Counties Receive National Recognition
Photo Courtesy of AHA
Washington and Iron Counties Gold Cross Ambulance is being recognized nationally for the care of heart attacks.  
An Aug.21 press release from Gold Cross Services said that both counties have been awarded the American Heart Association's Mission: Lifeline® EMS Gold Plus Award. The award is given to those who take steps to provide "quality improvement measures" to patients suffering from severe heart attacks. 
More than 250,000 people a year suffer a STEMI or ST-segment Elevation Myocardial Infraction the press release said. It's the most severe and deadly type of heart attack. It's caused by a total blockage of blood flow to the heart. The AHA's Mission: Lifeline program works to eliminate any procedural issues that could impact the quickness of care from calling 9-1-1 to hospital treatment.  
"We are dedicated to making our paramedic services among the best in the country, and the American Heart Association's Mission: Lifeline program is helping us accomplish that by implementing processes for improving systems of care," said Mike Moffitt, President of Gold Cross Services. "We are pleased to be recognized for our dedication and achievements in emergency medical care for all cardiac patients in Washington and Iron Counties." 
Paramedics with Gold Cross Ambulance use 12-lead ECGs to measure electrical activity in the heart which helps determine if the patient is having a heart attack, the press release said. Through the AHA and American College of Cardiology guidelines, paramedics are trained to "rapidly identify suspected heart attack patients, promptly notify the medical center, and trigger an early response from the awaiting hospital personnel." 
For more information visit https://www.heart.org/ 
LOOK: Counties with the most motor vehicle accident fatalities in Utah
Stacker
compiled a list of counties with the highest motor vehicle crash fatality rates in Utah using data from National Highway Traffic Safety Administration.
More From KDXU 890 & 92.5