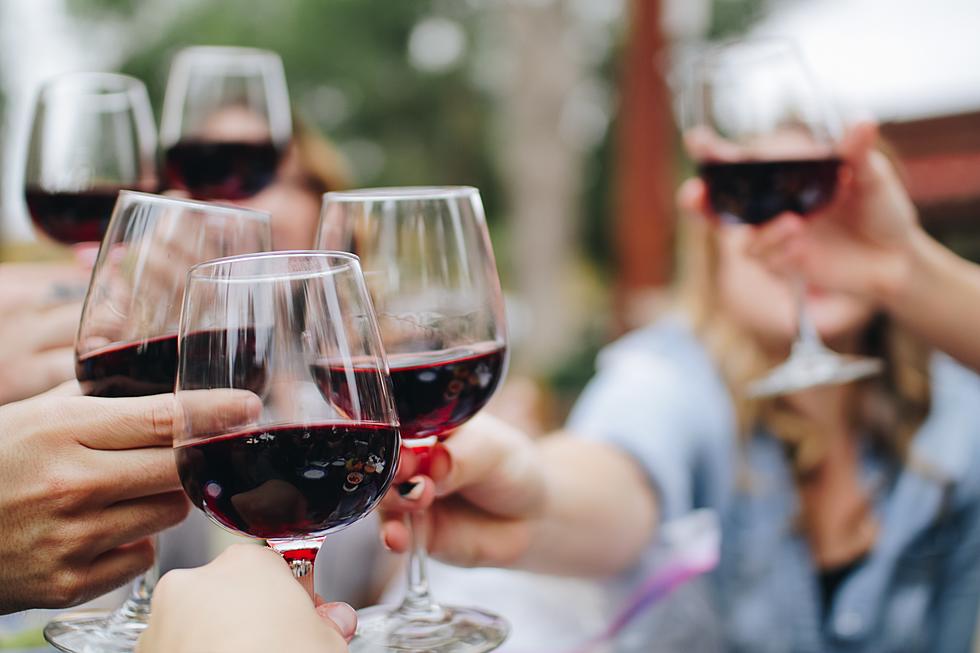 How To Celebrate National Wine Day In Southern Utah
Photo by Kelsey Knight on Unsplash
May 25 is National Wine Day and though we may be in Utah there are some wine connoisseurs not too far from St. George.  
If you're a Utah local you're familiar with liquor stores and five percent seltzers. In fact, Utah is probably THE anti-alcohol state. Despite that, there are some super cool local wineries and breweries for you to try.  
The best way to celebrate National Wine Day is to obviously grab your favorite glass of wine and stay at home tomorrow night (it's only Thursday don't have too much fun). But you could also check out some of the local wineries and support Southern Utahns who are making that wine right at home.  
Bold and Delaney Winery

 
This local winery is located in Dammeron Valley and offers a special kind of wine that's unique to the area. The plot where the grapes are grown is in a volcanic field which gives the wine a unique flavor and texture, the website said.  
You can order from the online shop for pick up if you want to try a bottle. You can also make an appointment for a wine tasting and charcuterie board to make it a fun event. I'll definitely be adding this to my to-do list! 
Zion Vineyards

 
Out in Leeds, this winery is all about Utah roots. Zion Vineyards regularly competes in the Utah Wine Competition and takes home medals and has received a gold for its Tempranillo in 2022. The "rugged desert environment" is what these winemakers say makes the wine taste so good.  
You can't buy online but you can make an appointment to do a wine tasting at $25 per person. Walk-ins are welcome but for larger parties you'll want to call.  
Water Canyon Winery

 
This winery has a ton to offer and more than just wine. Water Canyon Winery is in Hilldale and is a perfect weekend getaway spot. The winery offers glamping in air streams, weddings, private events, wine tasting, wine tours, and more. Not only does it look gorgeous, but it sounds like a fun place for a date night.  
The website said that Water Canyon Winery specializes in natural wines focusing on keeping the drink as untouched as possible.  
$3 Million Meridian Home Has Custom Wine Cellar & Stunning Views
More From KDXU 890 & 92.5