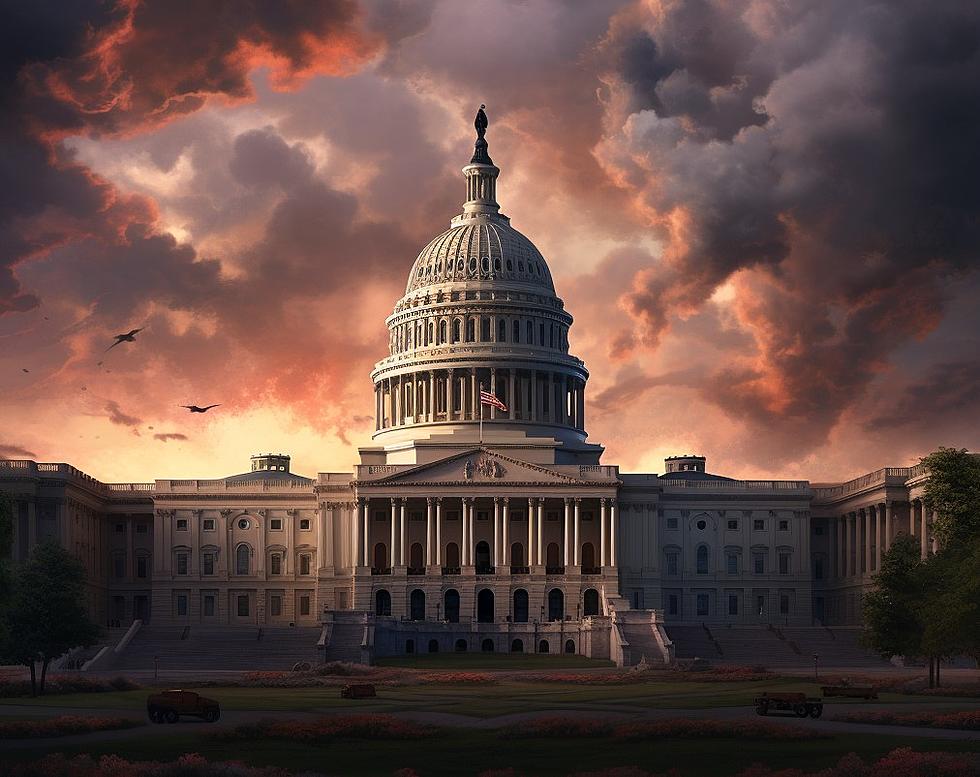 KDXU Sunrise Stories for October 4, 2023: McCarthy Ousted, St. George City Council Election Update, and Gaffigan Coming to Utah
Photo Credit: Stockton Myers
KDXU Sunrise Stories: Volume 67 
National News – 10/04/23 
Kevin McCarthy Ousted as Speaker of the House 
In an unprecedented move, Kevin McCarthy has been voted out of his position, largely due to a "far-right" portion of the republican party voting against him led by Florida Congressman Matt Gaetz. 
This comes after McCarthy worked with Democrats to avoid a government shutdown by approving a short-term spending bill. 
A new speaker of the house will be elected on October 11, and McCarthy said he will not attempt to win back his position, and that he doesn't regret his decisions. 
Statewide News – 10/04/23 
Curtis Will Not Run for Senate 
Utah Congressman John Curtis announced that he will not run for the senate seat Mitt Romney is leaving behind in the 2024 election. 
Instead, Curtis said he will run for a fifth term representing Utah's Third Congressional District. Curtis said he's grateful for all the encouragement from his supporters to run for the senate, but that running for senate is not a part of his goals. 
Comedian Jim Gaffigan Coming to Salt Lake 
Jim Gaffigan, a renowned stand-up comedian known for his clean yet hilarious routines, will be coming to Salt Lake City in early 2024. 
The performance on January 20, 2024, will take place at the Delta Center in Salt Lake City as a part of Gaffigan's "Barely Alive Tour."  
Pre-sale tickets will be available starting today, with general admission tickets becoming available on October 6.  
Sidenote From Writer: I'd recommend Gaffigan's routine on bacon as a part of his King Baby album. 
Southern Utah/St. George News – 10/04/23 
McArthur's Out, What Happens Next? 
We recently reported on St. George City Councilman Gregg McArthur dropping out of the race for re-election, leaving just five candidates for the November 21 election. 
So, what happens now? According to state law, there won't be another candidate to fill McArthur's spot in the election. A new candidate can only join in this situation if there is at least 65 days before the election.  
That time has passed however with 48 days before the November 21 general election. This means the ballot will have five St. George City Council candidates. Those on the ballot will include incumbents Dannielle Larkin, Jimmie Hughes, and Candidates Steve Kemp, Paula Smith, and Brad Bennett. 
Lt. Gov Proposed Community Service Requirement for High Schoolers 
Utah Lieutenant Governor Deidre Henderson proposed required community service for Utah high school students before they're able to graduate. Henderson made the proposal in Cedar City as a part of Utah Governor Spencer Cox's One Utah Summit. 
Henderson said, "We want them to be doing a little bit every year and get in that habit of community service." The Lieutenant Governor said she plans to test this possible requirement by selecting school districts and charter schools in the state before implementing a statewide rule. 
New Salvation Army Office and Service Center in Southern Utah 
The Salvation Army has a new office and service center in Southern Utah. The office, known as the St. George Outpost, opened in Washington City at 568 West Telegraph. 
Major Bob Schmig said the new location will continue to offer food boxes and bus tickets. They are also working with Deseret Industries to provide clothing to the people who need it most. 
The previous Salvation Army office had to re-locate since the K-Mart where the office was located is being renovated into St. George Place, a new shopping and restaurant area. 
Other 
Fun fact about Stockton Myers, the writer of Sunrise Stories. 
Stockton mentioned earlier that he's a big fan of Jim Gaffigan, but his favorite stand-up comedian will always be Brian Regan. The album Brian Regan Live influenced Stockton's humor like it was The Bible when he was growing up, and he still looks up at the big ball of gas in the sky and thinks "THE BIG YELLOW ONE'S THE SUN." 
Happy Wednesday! You're halfway there!
More From KDXU 890 & 92.5