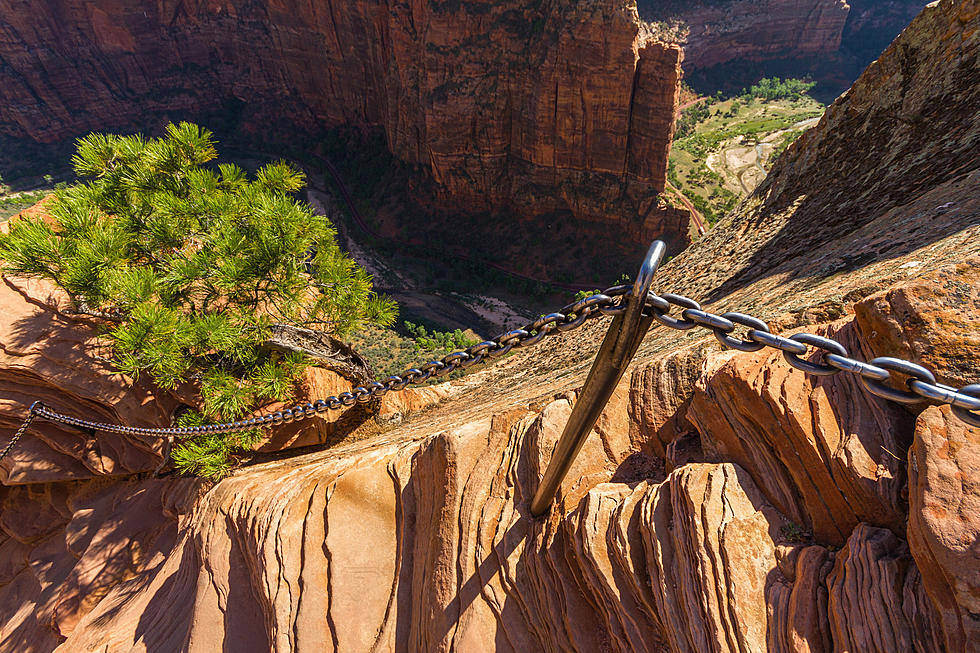 Narrows Closed, Permit Required For Angels Landing At Zion This Weekend
picturist
Locals and visitors have come to love the incredible sights and hiking opportunities at Zion National Park.
But it's important to understand that this is a weekend that will require patience as the Park will be almost overwhelmed with patrons. The Zion Park officials issued this press release:
National Park Service may temporarily limit vehicle entry to reduce crowding and congestion.  Zion recorded more than 82,000 visits over Memorial Day Weekend in 2022. About one-third of all national parks – more than 150 – recorded fewer than 82,000 visits in all of 2022.
The NPS anticipates:
Long lines at entrance stations, visitor centers, restrooms, and at trailheads.
Lengthy waits to board park shuttles in Springdale and Zion National Park.
Intermittent, temporary closures at the park's east and south vehicle entrance stations.
Heavy traffic in Springdale and throughout the park.
"Pack your patience," Jonathan Shafer, Park spokesperson said. "We want you to enjoy your visit, and we want to be realistic about what you can expect this year. Be prepared to see lots of other people, be aware that parking usually fills early in the day. We may temporarily limit vehicle entry to reduce crowding and traffic congestion, but the park pedestrian and bicycle entrance will remain open throughout the weekend."
Zion 2023 Memorial Weekend Tips
Trail bridge at Zion Lodge closed
The trail bridge over the Virgin River at Zion Lodge (Shuttle Stop #5) is closed. Hikers can still visit Emerald Pools from the Grotto (Shuttle Stop #6). Check a map before you start your hike to plan accordingly. Keep in mind that you will not be able to cross the river at Zion Lodge (Shuttle Stop #5).
Narrows and other routes closed. Due to high water, the Narrows have been closed since mid-April. Hikers should not enter the Virgin River.
Angels Landing Pilot Permit Program. Remember to apply the day before for a permit to hike to Angels Landing. Everyone needs to have a permit, and you need to bring ID to show a ranger with it. You may encounter a ranger anywhere on the trail or the route with chains. Arrive early so that you do not miss the hike start time on your permit.
Take advantage of the park shuttle -- The Zion Canyon Shuttle System recently moved to its full, summer schedule. Take advantage of the free, Springdale Line Shuttle to avoid traffic inside Zion and enter through the pedestrian and bicycle entrance.
LOOK: Must-do activities at every national park
Stacker
lists the must-do activities at every national park ranked by the annual number of visitors.
More From KDXU 890 & 92.5