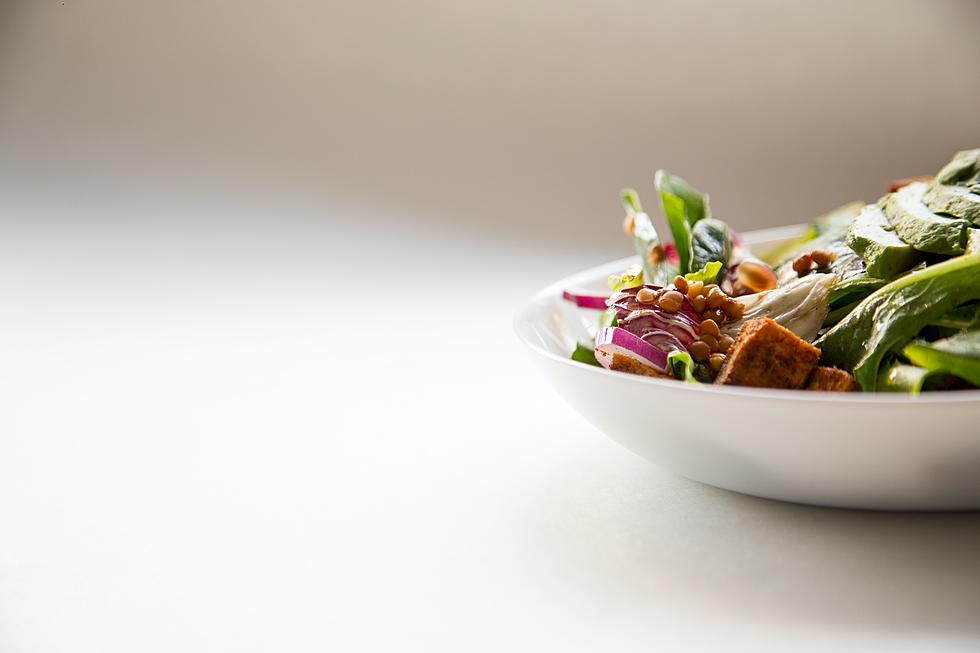 Places To Eat If You're Vegan In St. George
Photo by Hermes Rivera on Unsplash
St. George is home to a variety of people and food places including those with special dietary preferences/needs like vegans.  
Vegans are defined by Merriam-Webster as, "a strict vegetarian who consumes no food (such as meat, eggs, or dairy products) that comes from animals". Though it may sound like vegans simply eat only vegetables and fruits, the diet can be complex and require a lot of adjustments (I was vegan for almost a year, I should know). This was a few years ago and I didn't know of all these options though some have been around for a few years now.  
Though there are ways to make dishes vegan or vegetarian-friendly at many of the food stops around town, there are three restaurants that cater to vegan food and options with high reviews on Google.  
3 Vegan Restaurants to Try in St. George:

 
Gaia's Garden Cafe 
Location: 695 100 W St, St. George, UT 84770 
362 Google Reviews with 4.8 Stars 
This little food stop is fully vegan and offers healthy food options for Southern Utahns. It's a great option for those looking for an extremely tranquil and local vibe. The patio is open and filled with seating and plants while the inside has an eclectic mix of earthy décor and of course, more plants. Simply put, it's a great place for a lazy afternoon in St. George to just sit with friends, and that's not even the food! 
Gaia's offers five all-day breakfast options ranging from $9 to $12 with a mix of sweet and savory choices. Though I'm no longer vegan, I have been eyeing the biscuits and gravy but haven't had a chance to run over and try it.  
If you're going with your friends, there are shareable options like nachos which I highly recommend. The Pico de Gallo on top makes it so refreshing and it's so flavorful too! These can get pricier depending on the size options. You can order a half or full-size on some shareables.  
They offer both rice bowls and smoothie bowls with six options in each category. The prices for these range between $11 and $15. Lastly, there are also soups, salads, toast, and sandwiches. The grilled cheese is the only sandwich I've had but I can say it's a 10/10 with creamy cheese and perfectly toasted bread.  
This is a great place to try if you've never been to a vegan restaurant because it offers a variety of food choices for almost any craving.  
The Hearty Beet 
Location: Red Cliffs Mall across from the Wells Fargo Bank 
22 Google Reviews with 5 stars 
I often see this truck parked in the Red Cliffs Mall parking lot during lunchtime and its vibrant beet color always makes it stand out.  The Hearty Beet also makes its way to events around town like the Downtown Farmer's Market. Just like Gaia's, this place is dedicated to healthy eating and has a plant-based menu. It's a family-run business that was inspired by learning the negative effects of gluten and dairy the website said.  
There are fewer food options here but according to the reviews, the quantity and quality of the food make up for that. Vegans love their nachos and it's the first thing on the menu. There are half and full plates to choose from and the cheese is seed cheese. As weird as it might sound, it's one of the most popular menu items that's ordered.  
The next savory menu item is a hummus plate which also has size options. It comes with a variety of vegetables and pitta bread which is optional. Sweets are also offered in the form of fudge, snow bowls, and energy bites when they aren't sold out. And you can't forget their beet lemonade. It's a bright and unusual color but highly recommended on the reviews.  
FeelLove Café 
Location: 2 W St. George Blvd Suite 38, St. George, UT 84770 
421 Google Reviews with 4.6 Stars 
If you are a local, you know a few FeelLove coffee locations have popped up all over Southern Utah in the last few years. When I was vegan, this was my go-to place, specifically the location on Riverside Dr. It was hard being a vegan in 2018 and this place was new and actually offered options that didn't need to be customized. Apparently, they are still popular.  
The café boasts a unique interior with East Coast vibes and a unique jumble of Victorian-era-looking furniture. It's a hub for locals and is always busy and filled with people of all ages. It's known for its coffee, which of course there are vegan options too, but it also serves lunch and breakfast.  
If you are looking for something lighter for breakfast, they offer a chocolate gluten-free vegan donut as well as a vegan coffee cake for pastries. There are also caramel brownies which are gluten-free and protein bites. The only savory breakfast option is a vegan sausage breakfast burrito.  
For lunch, there are a few avocado toast options and an avocado wrap that is vegan if you are staying with light foods. There is a chipotle quesadilla that's my favorite in town. It's soft and the cheese pulls and the salsa is refreshing and filling. Lastly, there is a sandwich that also includes fully vegan ingredients with pesto, cheddar, cucumber and tomatoes on sourdough bread.  
If we missed one reach out on our Facebook and let us know!  
LOOK: 20 American foods that raise eyebrows outside of the US
Stac



ker
compiled a list of 20 unusual and uniquely American foods that might raise eyebrows outside the U.S.
More From KDXU 890 & 92.5