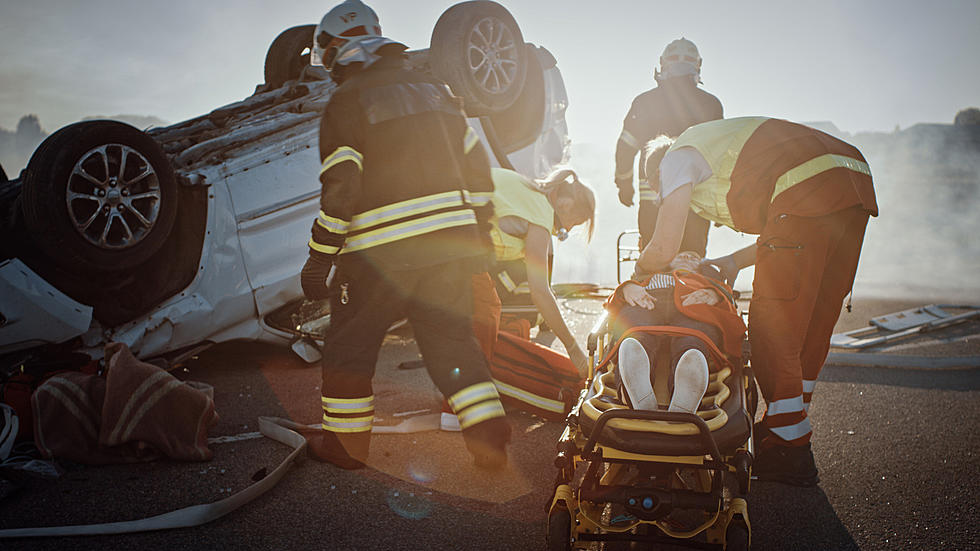 Preventable: Death On The Highway In Southern Utah
gorodenkoff
Just in the past week, four people have died in Utah in traffic accidents in which they were ejected from their vehicles.
I guess two of the deaths were technically in Arizona, in the Virgin River Gorge just south of St. George this weekend, but they were Utah residents who were killed.
The fact remains that people were ejected and died for one simple reason: they weren't wearing seatbelts.
Here are a couple of stark reminders about seatbelts (from bankrate.com):
According to the NHSTA, nearly 9,000 people die each year in the USA by choosing not to wear a seat belt.
The leading cause of death for Americans aged 1 to 54 is motor vehicle crashes.
Of the 22,215 passenger vehicle occupants killed in 2019, 47% were not wearing seat belts.
Among drivers and front-seat passengers, seat belts reduce the risk of death by 45% and cut the risk of serious injury by 50%.
While Hawaii and California have the top average of 96% seat belt use in the state, North Dakota has the lowest at just 59%.
Self-reported seat belt use was highest in the most urban counties (88.8%) and lowest in the most rural counties (74.7%). In 2019, the rate of crash deaths per 100 million miles traveled was about two times as high in rural areas as in urban areas (1.66 in rural areas compared with 0.86 in urban areas).
Adults age 18-34 are almost 10% less likely to wear a seat belt than adults 35 years or older. Men are 10% less likely to wear seat belts than women.
In Utah in 2022, 90 percent of drivers report they wear seatbelts "usually" or "almost always."
Here are the top five things you should know about seatbelt use, according to the National Highway Transportation Safety Administration:
1. Buckling up is the single most effective thing you can do to protect yourself in a crash
Seat belts are the best defense against impaired, aggressive, and distracted drivers. Being buckled up during a crash helps keep you safe and secure inside your vehicle; being completely ejected from a vehicle is almost always deadly.
2. Air bags are designed to work with seat belts, not replace them 
If you don't wear your seat belt, you could be thrown into a rapidly opening frontal air bag. Such force could injure or even kill you. Learn about air bag safety.
3. Guidelines to buckle up safely
The lap belt and shoulder belt are secured across the pelvis and rib cage, which are better able to withstand crash forces than other parts of your body.
Place the shoulder belt across the middle of your chest and away from your neck.
The lap belt rests across your hips, not your stomach.
NEVER put the shoulder belt behind your back or under an arm.
4. Fit matters
Before you buy a new car, check to see that its seat belts are a good fit for you.
Ask your dealer about seat belt adjusters, which can help you get the best fit.
If you need a roomier belt, contact your vehicle manufacturer to obtain seat belt extenders.
If you drive an older or classic car with lap belts only, check with your vehicle manufacturer about how to retrofit your car with today's safer lap/shoulder belts.
5. Seat belt safety for children and pregnant women
Find out when your child is ready to use an adult seat belt and learn about seat belt safety when you're pregnant.
In Utah, not wearing a seat belt is a primary offense and carries a $45 fine.
LOOK: Here are the states where you are most likely to hit an animal
Hitting an animal while driving is a frightening experience, and this list ranks all 50 states in order of the likelihood of such incidents happening, in addition to providing tips on how to avoid them.
More From KDXU 890 & 92.5