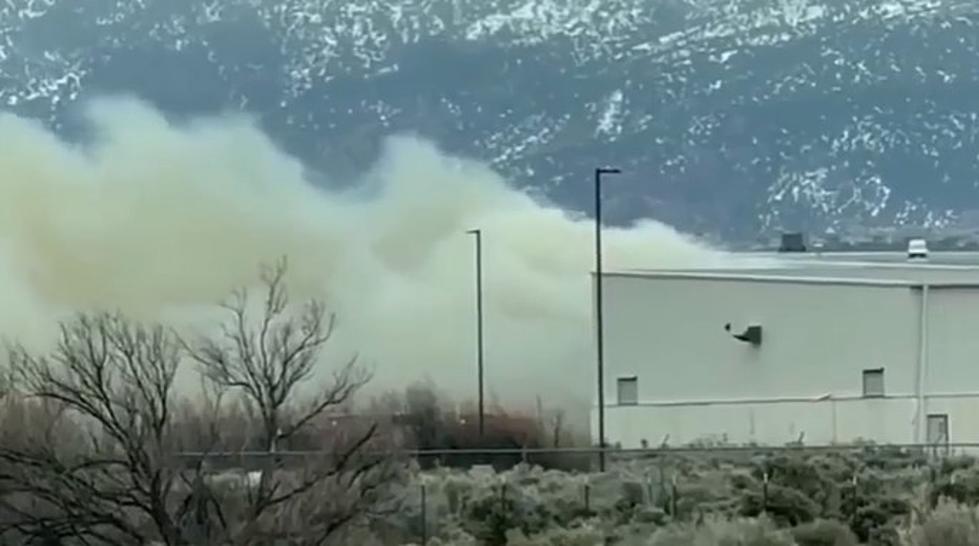 Authorities Investigate Mysterious Explosion In Salt Lake County
Weekend Cedar City fire
Salt Lake County law enforcement is investigating a possible explosion that happened over the weekend in the Bluffdale area.
A loud boom was heard early Saturday morning by residents from Lehi to West Valley City. Officials believe the explosion occurred "near the Point of the Mountain.".
Members of the Salt Lake County bomb squad and Draper police officers were flown to a remote area Saturday morning after a hiker found possible evidence of the blast, including a crater and what appeared to be shrapnel.
Ring cameras from several homes in the area confirmed that there was indeed a blast, but officers have not yet confirmed whether or not there was a "blast crater" as reported by the hiker.
Draper City officials and other large businesses in the area deny any knowledge of the mysterious blast, with Rocky Mountain Power and Geneva Rock claiming no involvement in the incident.
Authorities for Draper City said they will release more information about the explosion as it comes available, but wanted to make it clear that as far as they know, there is no threat to the public at this time.
Cedar City fire
With that mystery still unsolved, Cedar Fire officials say a fire over the weekend burned materials, but no buildings west of Cedar City. The blaze did create a plume of smoke that could be seen around Iron County.
GAF Building Materials lost some product, but no buildings or human life were seriously threatened. Officials said firefighters were able to quickly knock down the flames and contain the fire to the building's exterior.
LOOK: 20 of the strangest natural phenomena in America
From fire rainbows to bioluminescent bays, America is home to some truly bizarre natural phenomena. See
Stacker
's list of 20 of the strangest natural phenomena in the U.S.
More From KDXU 890 & 92.5