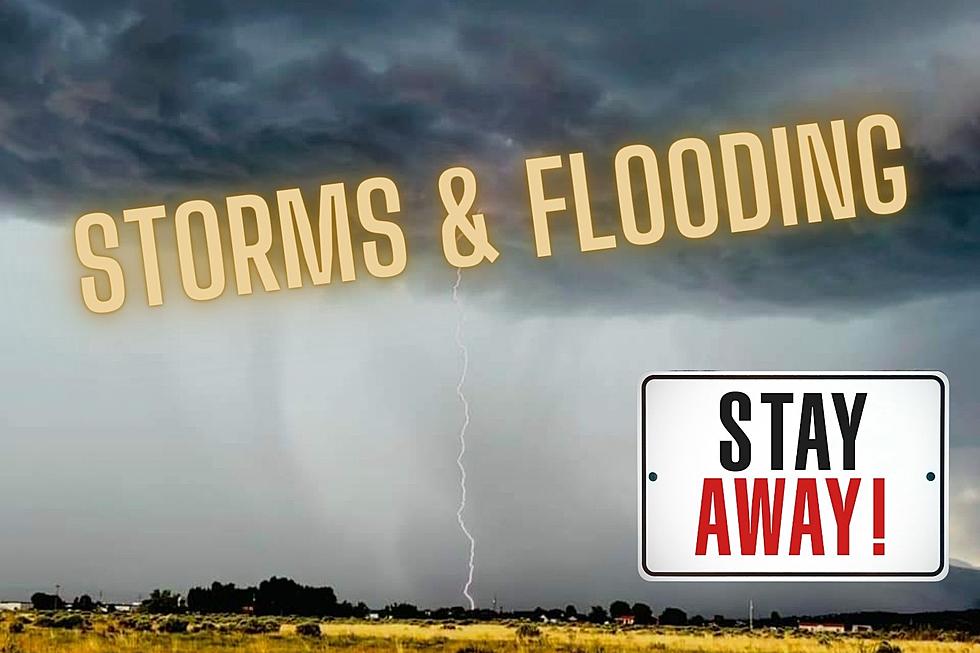 Be Safe! Continued Flooding in Cedar City, Utah (Pics)
Photo by Cristine H. Johnson
Storms have been hitting the southern Utah area for a few days now and they are forecasted to be here for the next week. Today around noon a storm and flood warning was issued for the southern Utah region.
The ground is already wet and the rain fell so fast that the streets started flooding very quickly. According to The Weather Channel Website flooding could continue through Saturday August 19th.
Issued By
Salt Lake City - UT, US, National Weather Service
Affected Area
A portion of Utah, including the following areas, Central Mountains, Sevier Valley, Bryce Canyon Country, Capitol Reef National Park and Vicinity, Glen Canyon Recreation Area/Lake Powell, South Central Utah, Southern Mountains, Upper Sevier River Valleys, Western Canyonlands, Lower Washington County, Southwest Utah and Zion National Park
Description
...FLOOD WATCH IN EFFECT FROM FRIDAY AFTERNOON THROUGH FRIDAY EVENING... WHAT...Flash flooding due to heavy rainfall.
This picture was taken near Zaxby's and 200 north. So much water that could make it down the drains without making a fountain in the middle of the street.
Cedar City Hospital - Intermountain Healthcare had flooding all the way around it. See the following pics:
More flooding with a street fountain across the street from North Elementary.
Too much water in a short amount of time makes it so that drains are overwhelmed and the streets flood instead of drain. The next picture is at 545 N 300 W Cedar City.
The Iron County School district sent out texts warning parents that streets were dangerous and to be careful during pick up. Also the inclement weather might effect bus schedules. The following pics are are near Bicentennial Park:
Be safe and do not drive near streams, canals, lakes or creeks. Most flooding injuries and deaths occur in vehicles.
Self-serve sandbag materials are available at:
🔹Public Works Building (716 N Airport Rd., Cedar City)
🔹Iron County Animal Shelter (3109 N Iron Springs Rd, Cedar City)
Police and fire fighters have asked residents to stay home while they try to clean up and pump water.
Gallery: Cedar City, Utah Is Showing Off After Record Rain And Snowfall
Cedar City, Utah & Surrounding Areas Are Absolutely Gorgeous This Time Of Year
More From KDXU 890 & 92.5