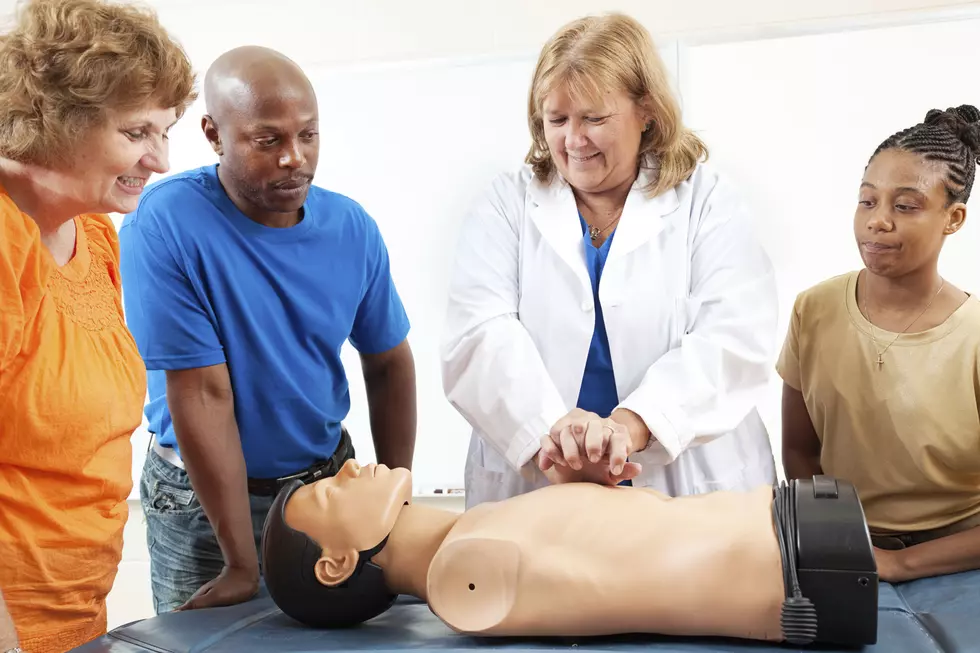 CPR Training May Just Save A Life Here in Southern Utah
lisafx
There's plenty of controversy on what caused professional athlete Damar Hamlin to go into cardiac arrest in a highly public health crisis on Monday Night Football last month.
Maybe it was a fluke. Maybe it was a certain vaccination. Maybe it was genetic. Time will sort out the real cause, most likely.
But the most important thing about the whole deal is that, thanks to an assistant trainer for the Buffalo Bills who was up to date with his CPR training, Hamlin is alive today.
Now Hamlin wants everyone to understand how important CPR training is.
Hamlin is partnering with the American Heart Association to spread CPR awareness.
He is kickstarting a campaign following his on-field cardiac arrest last month that left him hospitalized. The medical personnel who performed CPR on Hamlin that day are credited with saving his life.
Now, the pro-footballer has created the "3 For Heart" challenge with the AHA, telling fans "CPR could easily save your life or someone you love."
The "3 For Heart" challenge has three steps: Learn CPR, donate to the AHA to fund awareness, and challenge three people to do the same.
Hamlin started the challenge off by asking Tom Brady, LeBron James, and Michelle Obama to get involved.
Dr. David Blodgett said CPR isn't foolproof as an injured heart may never fully recover, but the idea that we could save someone's life is worth the effort.
"A little bit of training goes a long way," he said. "It's easy, cheap and having just a little bit of training could make all the difference. Takes just a couple of hours, and it could make all the difference in the world."
Youi can sign up for CPR classes at several different places right here in Washington County:
More From KDXU 890 & 92.5