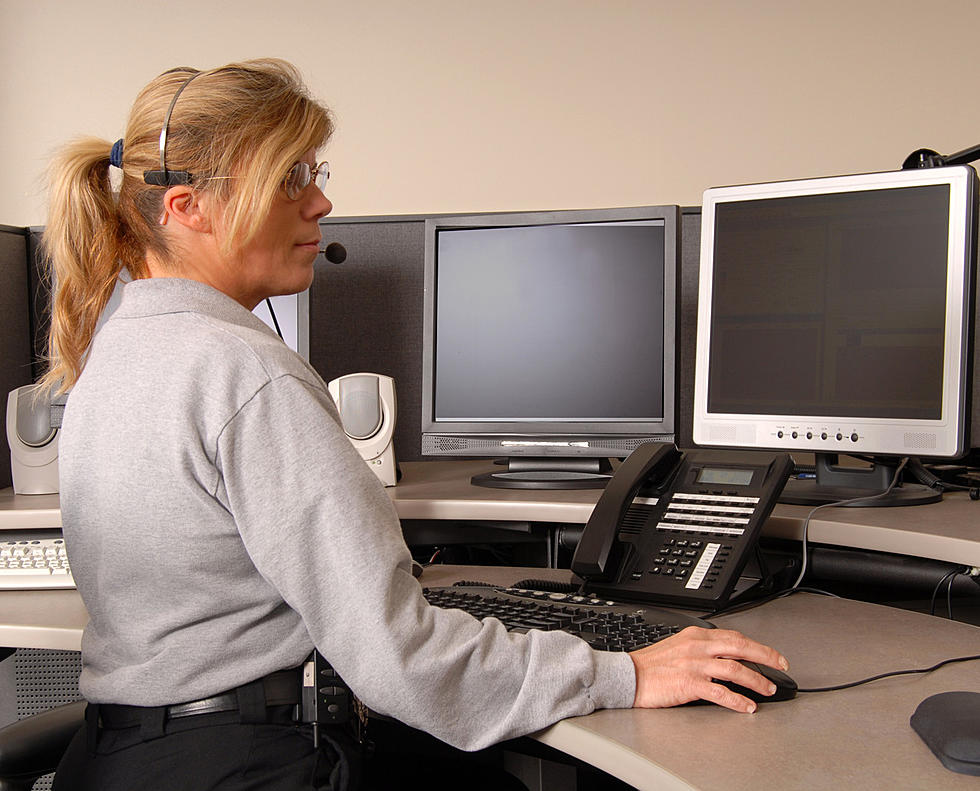 St. George 911 Dispatch: A Chance To Make A Difference
HHLtDave5
Making a difference in this world seems to be the measure of success nowadays.
It's admirable, with many young people eschewing traditional make-as-much-money-as-you-can jobs for careers that have a real effect on society.
Jobs like psychologists, social workers, nurses and counselors are more popular than ever, and one of those altruistic career paths is open right now.
St. George City needs 911 dispatchers.
Imagine someone calls you with a problem that literally means life or death. They've dialed 9-1-1 because someone they love is dying, or injured, or in crisis. If you don't act, advise or solve their problem (or sometimes all three), someone may die.
Talk about pressure. And talk about making a difference.
Dispatchers for 911 must be able to:
Speak excellent and clear English and be able to write it as well (and the ability to speak Spanish is a plus!)
Be a proficient problem solver
Have knowledge of city, state, and federal laws, regulations, and legal codes
Have experience in transcription and word processing
Be familiar with the geographical service area, which includes the names of waterways, roads, and highways
Have excellent communication skills
This from the St. George Fire Department Facebook page:
The St. George Communications Center has open positions for 911 dispatchers. This center is the consolidated emergency dispatch center for Fire, EMS and Law Enforcement in Washington County. Dispatchers are the "first" first responders and play a vital role in both emergency and non emergency responses
The position starts at about $40K a year and includes a robust insurance, benefits and retirement package.
Receives all Emergency 911 telephone calls from within Washington County, including medical, police, and fire emergencies.
Prioritizes emergency telephone calls based upon severity of the information provided. Must be able to elicit the appropriate information from persons who are in a highly stressful and emotional state of mind and be able to calm and reassure upset adults and children to effectively determine the nature of the situation and bring it to a successful resolution.
Provides correct lifesaving instructions to persons located at the scene where lives are at stake and until relieved by emergency medical personnel at the scene.
Correctly dispatches by radio, telephone, or pages the appropriate agency. Communicates with police officers in the field, using discretion, to dispatch appropriate or requested services and handles field officer's requests for vehicle registration, driver license information, criminal histories, etc. using the state and national computer systems.
Receives initial complaints from citizens reporting criminal activity, determines if activity is an in-progress call to ensure prompt response by field officers, and maintains communications with the complainant to provide up to date information to the responding units.
Tracks officer activity in the field, updating in real time using the Computer-Aided Dispatch (CAD) Computer System, and monitors officer's activities to provide safety and assistance if needed.
Enters, updates, maintains, and retrieves information on the Spillman records management system essential to provide effective and efficient public safety response to the community.
Receives and dispenses information on City, state, and private property impounds, repossessions, stolen, and recovered vehicles using the NCIC computer system.
Responds to citizen requests for information or refers it to the appropriate department or agency.
Receives initial information requests from the news media and refers to the proper department personnel to ensure release of timely and correct information.
Communicates effectively on the radio and/or telephone while entering data into the computer system.
Monitors radios for various public safety agencies and receives business, medical, and fire alarms and dispatches accordingly.
Maintains and updates various instruction books and manuals.
Operates standard office equipment, including photocopy, fax and other office equipment.
Maintains good working relations with the public and other public safety agencies.
Responds to other agencies and organization soliciting information.
Performs other related duties as required.
Let's be honest: This is not a job for everyone. There will be pressure. There will be self-doubt. There will be tragedy.
But there will also be triumph. There will be successes and lives saved. There will be times of boredom, spiked intermittently with moments of extreme adrenaline.
And somewhere out there, there's the prefect person for the job. To apply, click here.
25 True Crime Locations: What Do They Look Like Today?
Below, find out where 25 of the most infamous crimes in history took place — and what the locations are used for today. (If they've been left standing.)
More From KDXU 890 & 92.5