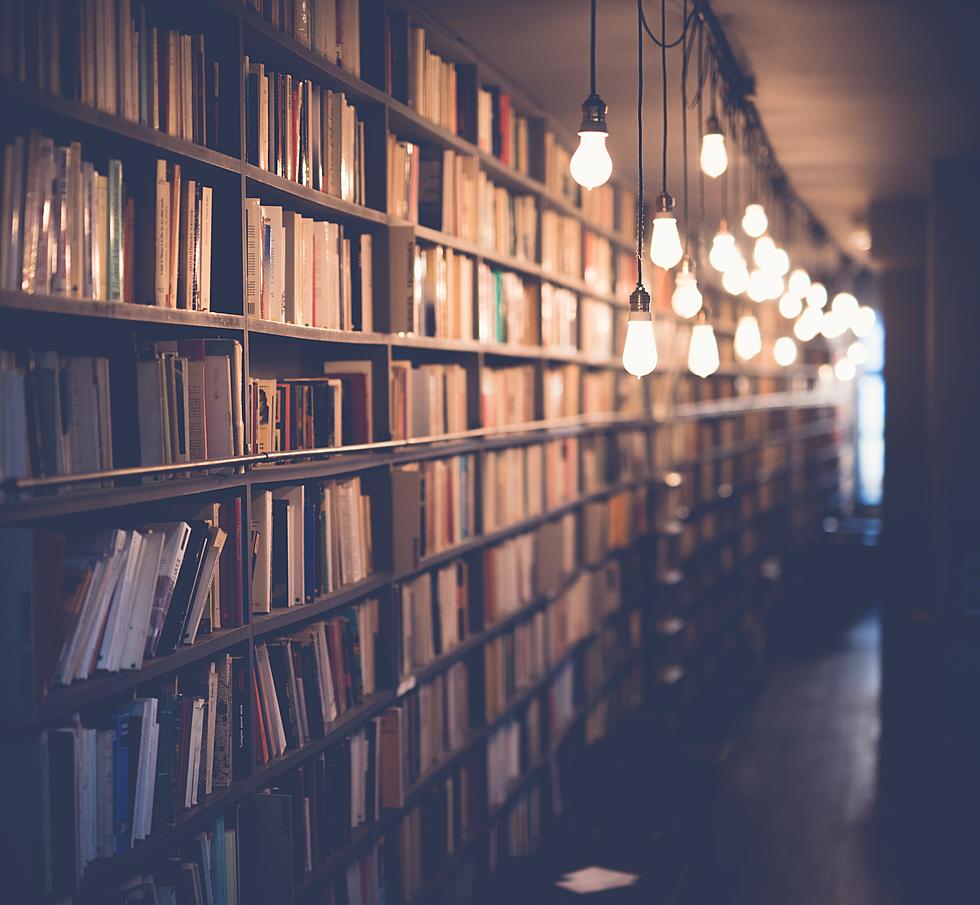 Books For the School Year, What Parents Need To Know From an Ex-Book Seller
Photo by 🇸🇮 Janko Ferlič on Unsplash
Children are exposed to many things in school and it's a learning ground both socially and academically which is why books can play such a HUGE role.  
I should start off by saying I don't believe in book bans at any level. That's not what this is about but there perhaps should be better warnings for parents when it comes to books under the Young Adult label.  
My entire life I have been encouraged to read and it's my favorite way to spend any lazy afternoon (or any spare moment I can). Particularly, I enjoy fantasy. Not Sci-fi but pure dragons, elves, magical showdowns, and world-saving. I've been that way since I was a kid, and as cool as dragons are (duh) sometimes other aspects of these YA novels and series aren't exactly talked about.  
With school having started in Utah this week, many of the kids will be visiting the library, getting recommendations from friends, and will be influenced by BookTok.  
I may be a journalist, but I also worked at Barnes & Noble and helped many a parent learn about what's actually in a book. I've read a lot of YA...A LOT. So, from a heavy reader and an ex-book seller here are some titles parents should read themselves first or heavily investigate before their child starts to read.  
Girl in Pieces Katleen Glashow 
Glasgow is a fantastic author and writes realistic fiction. One of her most well-known books, Girl in Pieces, is a story of rebuilding after loss hence the name. It's  fantastic storytelling centered around a 17-year-old girl learning one the hardest lessons of getting older; loss. This may sound innocent and like a great coming-of-age story, but it deals a lot with self-harm, addiction, suicide, and depression. 
These things should be talked about but make sure your child isn't someone who already deals with this. It can be triggering and possibly do more harm than good.  
Devil in Ohio Daria Polatin 
If you have Netflix, there's a pretty good chance this book looks familiar since it was adapted into a horror/thriller series on the popular streaming service. It's rated MA for the show but the book is in the YA genre.  
I'll be honest, I didn't read this book as it's really not my jam, but the show is...intense. A girl escapes from a cult and invades the life of the psychiatrist who is helping her. Soon, she finds out just how sinister the new girl' s family is.  
With talk of child abuse, self-harm, and violence it can be a bit disturbing. 
Shatter Me Series, Tahereh Mafi 
This series is fantastic, and I loved reading it when I was a teen...should I have been reading it at 14-15? Probably not, which is why I know there is some questionable content for those under 18.  
Shatter Me tells the story of 17-year-old Juliette whose touch can kill. She is locked up by the Reestablishment when she kills someone on accident. The Reestablishment decides she might make the perfect weapon... 
So obviously there is violence but some warnings to be aware of from the Trigger Warning Database are attempted sexual assault, child abuse, depression, anxiety, torture, suicidal ideation, and imprisonment. There are also some "spicy" (sexual content) scenes with the love interests that are introduced.  
The story is fantastic but there could be some concerning things for kids and teens.   
The Cruel Prince Holly Black 
This is also a fantastic series and super popular on BookTok. Pulling in several unique takes on fae lore and emphasizing the dark history (aka not Tinker Bell) that there is. Jude is a human in the fae world and has wanted nothing more than to be one of them all her life. To earn her place, she defies a prince of the High Faerie Court and now faces the backlash.  
Trigger Warnings Include; Body shaming, slut shaming, physical & psychological child abuse, suicide, self-harm coercion, violence, attempted abortion, and quite a few other hard topics. For a full list click here.  
A Court of Thorns and Roses Sarah J. Maas 
Sarah J. Mass is my absolute favorite author of all time and I have been reading her books since I was 16, starting with the Throne of Glass series. However, outside of TOG her books are extremely adult and should not be read by young teens for many reasons.  
The ACOTAR series is well-known and loved for its great storytelling, character development, plot twists, and spice. Hard topics are also discussed like starvation, abuse in a relationship, death, torture, and violence.  
Anything Colleen Hoover 
If your teen is bringing you anything written by Collen Hoover, they definitely did not grab it in YA. These book are very much adult romances even those labeled YA on her site. Hoover is beloved for her books but...they aren't for kids. 
From Blood and Ash Jennifer Armentrout 
Another fantastic blend of fantasy and romance with unique spins on vampires and other creatures. Poppy, the Maiden, is about to go through her Ascension but the choice isn't one she ever made. Fighting for what she wants and learning more about Ascension leads to uncovering some very dark secrets in her kingdom. 
This has A LOT of spice. Like, a lot. Your teen should not be reading this for that reason alone. Yes, the story is great, but Armentrout likes her spice scenes and also her violence. These books are graphic and very much 18 plus.   
Now that I've told you about ones your teen should definitely not be reading, here are some safe bets that even parents can enjoy.  
Percy Jackson

 

Eragon (some violence)

 

Harry Potter

 

Fablehaven

 
What are some of your kid's favorite books (that you approve of)? We want to know so message us on our FB page.  
More From KDXU 890 & 92.5