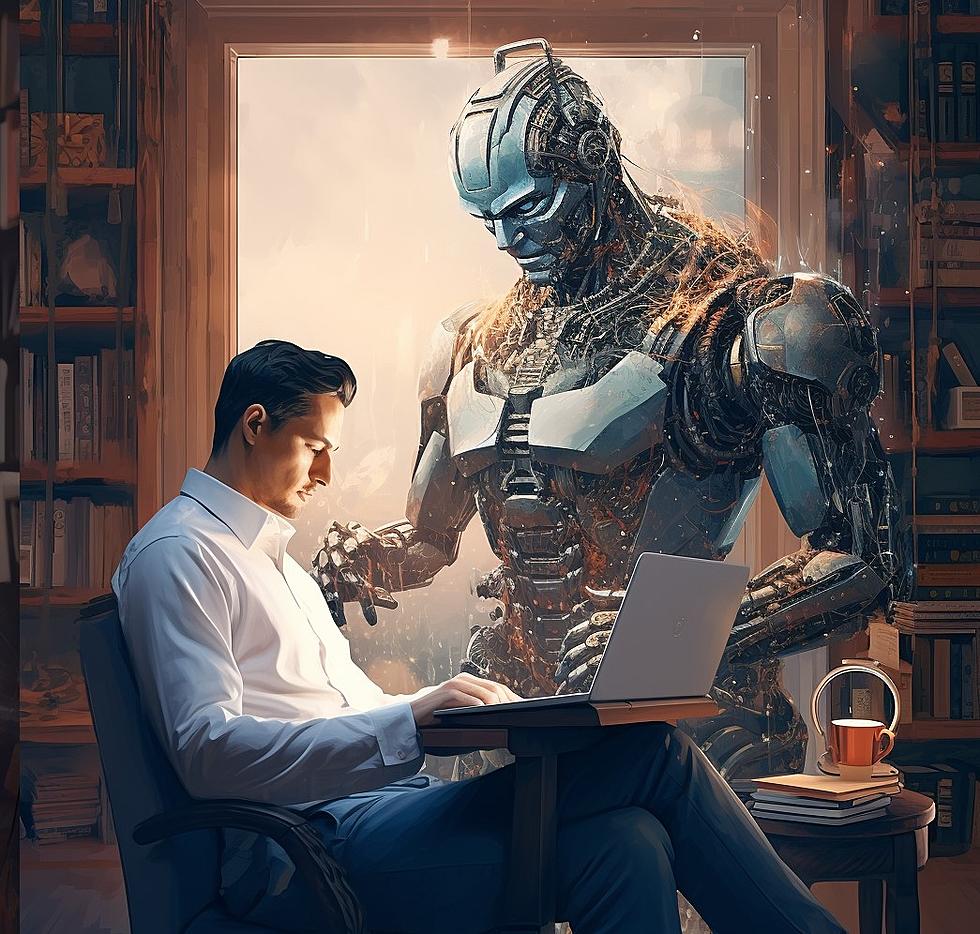 Utah Tech Adds AI to Free Classes
Midjourney
Utah Tech University is diving into the world of AI by offering free classes to the Learn & Work in Utah program.  
A UT press release said the classes will focus on ChatGPT and generative AI. The Learn & Work in Utah program is supported by the Utah System of Higher Education to assist those who want to train for and get better career options. UT's Learn & Work program has access to over 7,000 courses and resources through Pluralsight, the press release said.  
Pluralsight has just added ChatGPT and AI courses to its resources.  
"The Utah Tech Learn & Work program with Pluralsight provides specialized education in high-demand tech fields, imparting practical technology and soft skills for real-world scenarios," Mark Adkins, Utah Tech's Learn & Work Program coordinator, said. "This year's emphasis on AI offers a unique chance to explore and apply cutting-edge AI technologies, leveraging resources such as ChatGPT." 
With a high school diploma or equivalent and Utah residency, anyone can qualify for the Learn & Work in Utah program. 
"The Agile Project Manager certification course from Utah Tech's Learn & Work program not only prepared me to pass my PMI-ACP test on my first try, but it also sharpened my critical thinking and problem-solving skills," Miriam Solen, a Learn & Work program participant, said. "Thanks to this training led by industry experts, I was prepared to land a cybersecurity agile project management internship. I truly feel that Utah Tech is 100 percent committed to helping students build their professional journey." 
Pluralsight is completely online allowing for freedom with scheduling and pacing. There are also 20 specialized training tracks to choose from.  
For more information visit https://cares.utahtech.edu/ 
An Artificial Intelligence Pitches Sequels to Classic Movies
We asked an
A.I. chatbot
to write the unmade sequels to popular movies. Here were its suggestions. Some are pretty good! Others are ... really weird.
More From KDXU 890 & 92.5