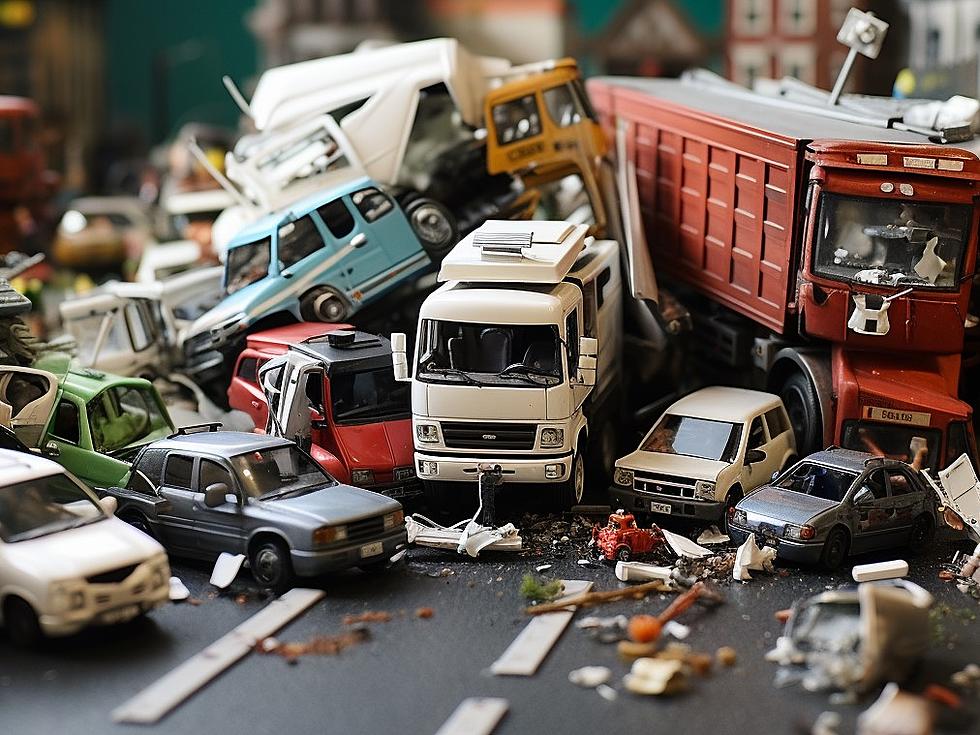 KDXU Sunrise Stories for November 8, 2023: Multiple Injured in Utah Crash, Brian Head Delayed, and a Classic Fire Fighter Move in Park City
Photo Credit: Stockton Myers
KDXU Sunrise Stories: Volume 90 
Statewide News – 11/08/23 
5 Injured in Taylorsville Crash 
Five people were injured in a multi-vehicle crash during the evening hours of November 7, leaving two in critical condition. 
Authorities reported that the incident occurred near the intersection of 4000 South 1300 West at about 8 p.m. 
A vehicle ran a red light and crashed into several other vehicles near the intersection and emergency responders worked to get those injured to safety. The incident is still being investigated by the local police. 
Salt Lake School Board May Close 7 Elementary Schools 
The Salt Lake City School Board may close seven different elementary schools in the area due to declining enrollment. 
A meeting on November 7 was extended by 30 minutes to give concerned parents and community members a chance to speak about the sensitive academic issue. 
Enrollment rates have fallen by approximately 30% in the past nine years, leaving a lot of empty space at these Northern Utah schools. 
Schools that may shut down include Bennion, Emerson, Hawthorne, Mary W. Jackson, Newman, Riley, and Wasatch elementary schools. 
First Responders Save Kittens from Park City Sewer 
In a classic move for the first responders of Park City, the emergency workers saved two kittens from a sewer line on November 7. 
The two kittens crawled into a section of the sewer line via a broken section that opened a path for the two felines but became stuck in the process. 
Fire fighters used a camera to locate the kittens, and then pushed them toward a nearby manhole cover so that they could be rescued. The kittens are now resting easy at a local animal shelter in Park City. 
Southern Utah/St. George News – 11/08/23 
Stern Advice Given During Traffic Tuesday 
As a part of the St. George Police Department's ongoing series of traffic safety videos on Facebook titled "Traffic Tuesday," Officer Tiffany Mitchell gave some stern advice regarding road safety in St. George. 
Officer Mitchell said vehicle vs pedestrian and bike incidents are on the rise in Southern Utah, and that the blame game is getting ridiculous on who's responsible for each accident. 
The public information officer told everyone watching that it's everyone's responsibility to take safety seriously, and it doesn't matter who has the right of way, it's just about being vigilant and prioritizing safety above all else while on the road.  
Brian Head Opening Delayed Until Nov. 17 
The Brian Head ski resort has pushed back its opening date to November 17 due to difficulties with the weather. 
Managers from the resort said they need more time to get the runs ready, and they've started snowmaking but warm weather and no precipitation in the area is making the process difficult. 
If you've booked lift tickets before November 17, you can either exchange your tickets for a later date or receive a refund. 
Southern Utah Hospitals Get an "A" in Safety 
Hospitals in St. George and Cedar City have received high praise from the Leapfrog Group. 
The non-profit group gave the two Southern Utah hospitals an "A" for safety, meaning Utah now leads the nation in safety grades for its hospitals in the Leapfrog Group's bi-annual report. 
The Leapfrog Hospital Safety Group judges over 3,000 hospitals throughout the country on how well they protect patients from accidents, infections, errors, and injuries. 
Read our full article here.
Other 
Fun fact about Stockton Myers, the writer of Sunrise Stories. 
One of Stockton's geekiest dreams is coming true. His favorite property of all time is The Legend of Zelda, and he's always dreamed of a movie based on the Nintendo franchise. Well, it's finally happening, and Stockton is losing his gourd over the details. Here's hoping he's not disappointed once the film is released. 
Happy Wednesday! You're halfway there! 
More From KDXU 890 & 92.5